Main content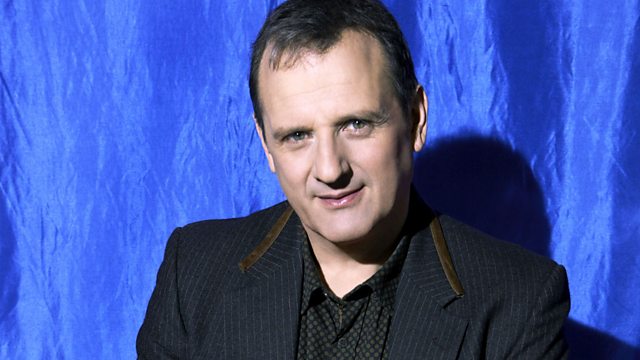 Rupert Bear and Me
Mark Radcliffe, a lifelong fan, delves into the magical world of Rupert Bear and his friends. With Terry Jones. From 2011.
From his humble beginnings in a strip cartoon back in 1920, Rupert Bear has been captivating children - and adults - for the best part of a century.
Rupert Bear is one of the longest-running children's comic characters in the world and has touched the lives of millions and drawn them into his enchanting world.
Lifelong Rupert fan, Mark Radcliffe reflects on his life growing up with the little white bear and explores what makes Rupert and his adventures in Nutwood so appealing.
He delves into his own Rupert annual collection and talks to fellow fans including the actor Terence Stamp, former-Python Terry Jones and comedy actor John Thomson about what they find so enticing about the world of the curious white bear.
With contributions from current Rupert annual illustrator Stuart Trotter, biographer Caroline Bott and children's literature expert Julia Eccleshare, Mark takes a look at Rupert's origins, the artistry and creativity of long-time illustrator Alfred Bestall and the significance of Rupert's home - the wonderful world of Nutwood.
With a yellow and black checked scarf tied firmly round his neck, Mark dives into the magical world of Nutwood and considers Rupert's place in popular culture, his rock 'n' roll credentials, his longevity and success.
Producer: Lorna Skingley
A Smooth Operations production for BBC Radio 4 first broadcast in October 2011.
Last on
Broadcasts