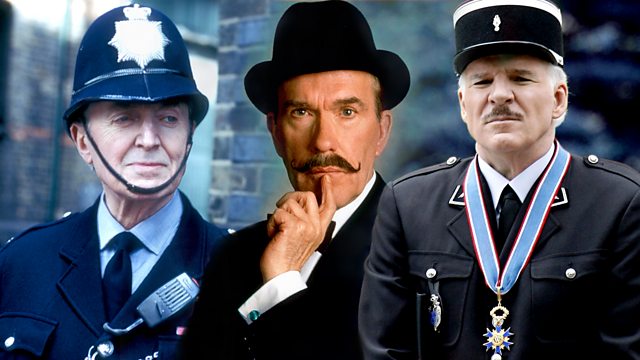 Watching the Detectives with Jeremy Vine
Jeremy Vine, an investigative journalist more used to grilling cabinet ministers, presents a concert of crime and police themes.
The programme includes themes to amateur sleuths Poirot and Marple; legal court room dramas Garrow's Law and Rumpole Of The Bailey.
The repertoire also recalls Inspector Tom Barnaby (Midsomer Murders), Inspector Jack Regan (The Sweeney) and the bungling Inspector Jacques Clouseau (The Pink Panther).
From Holland Commissaris, there's Van Der Valk and, from America, Lieutenant Detective Theo Kojak, Detective Steve McGarrett (Hawaii 5-0), as well as the less than perfect Sergeant Frank Drebin from The Naked Gun film series.
But we don't forget the good old British bobby on the beat - PC George Dixon (Dixon Of Dock Green).
The 70-piece BBC Concert Orchestra is on hand, conducted by that devotee of light music Gavin Sutherland.
This concert first broadcast on Radio 2 in November 2011.
Last on