Main content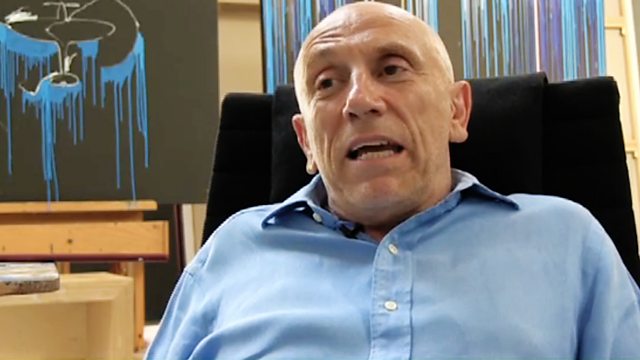 Colouring Light: Brian Clarke - An Artist Apart
Documentary profile of painter Brian Clarke, one of the world's greatest stained glass artists and a man who has collaborated with some of the world's leading architects.
Brian Clarke is one of Britain's hidden treasures. A painter of striking large canvases and the designer of some of the most exciting stained glass in the world today, he is better known abroad - especially in Germany and Switzerland - than in his own country and more widely recognised among critics, collectors and gallery owners than he is by the general public.
In this visually striking documentary portrait made by award-winning film-maker Mark Kidel, Clarke returns to Lancashire where he grew up as a prodigy in a working class family and charts his meteoric rise during the punk years and eventual success as a stained glass artist working with some of the world's great architects, including Norman Foster and Arata Isozaki - and producing spectacular work in Japan, Brazil, the USA and Europe.
Contributors include his close friend and architect Zaha Hadid, architect Peter Cook and art historian Martin Harrison.