Main content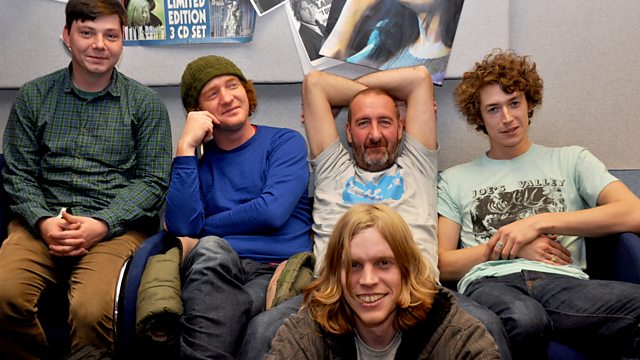 H Hawkline
Marc played H Hawkline the previous week, then booked him in immediately for a session! Now that's what you call a fast turnaround.
Marc played H Hawkline on Thursday's show then booked him in immediately for a session for tonight ... now that's what I call a fast turn around .. he's a Welsh Wonderkid!!!
He'll be along with his band mate Sweet Baboo, fans of the show will know we're huge Baboo fans.
The single is called You Say You Love Me ..
So all in all we're all very very excited ...
As well as Sweet Baboo H Hawkline has played with the likes of Cate Le Bon, Richard James, and Euros Childs,
He first stepped out of the shadows with 'A Cup Of Salt' a limited edition vinyl album which came out late last year. This won him an invite to support Gruff Rhys on his UK tour earlier this year and Hawkline decided to mark the occasion by using the weekend before they set off to record, mix and individually hand print all the artwork for an E.P, 'Live From The Sugar Cube"" which he would sell on the tour. It sold out on the first night.
Since then he's recorded his second album, 'The Strange Uses Of Ox Gall' Out now on Shape records. According to Gruff Rhys he's "Lundy's greatest export since tinned seaweed. And a far superior listen ".