Main content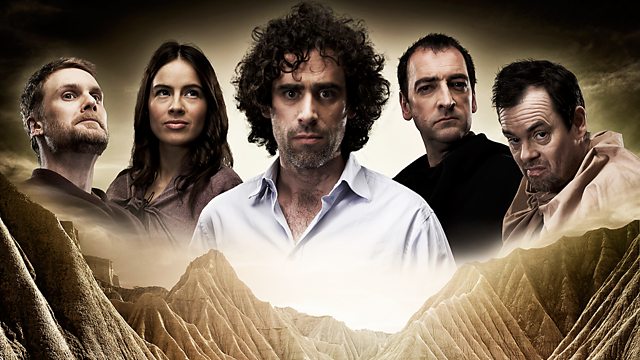 Sam is getting wed to Eirwen, a maiden he met when the others were off killing giants. Meanwhile, Lord Darkness and Kreech try for a baby. Stars Stephen Mangan. From October 2011.
When Sam is left behind to "guard the stuff" whilst the others are off killing the Man-munching Giant of Rankor he is accosted by a beautiful maiden, Eirwen, who has been kept captive in the giant's castle and takes Sam to be her rescuer. She promptly proposes, throwing the future of the Questers' Fellowship into jeopardy.
Meanwhile, Lord Darkness' attempts to conquer Lower Earth take a new turn when Kreech discovers an ancient prophesy enabling Lord Darkness to create the "UnChosen One", an evil spirit that is the only being that can defeat the Chosen One. Problem is, it means Lord Darkness has to impregnate a hideous, misshapen creature. If only there was one of those close to hand...
Starring:
Darren Boyd as Vidar
Kevin Eldon as Kreech/Dean
Martha Howe-Douglas as Eirwen
Dave Lamb as Amis/The Chosen One
Stephen Mangan as Sam
Alistair McGowan as Lord Darkness
and Sophie Winkleman as Penthiselea
The producer is Sam Michell.
More episodes
Previous
You are at the first episode