Main content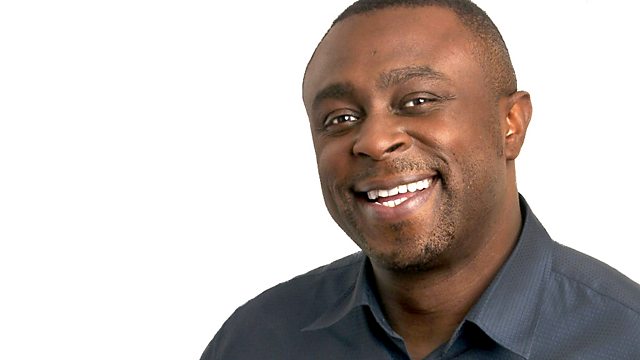 17/10/2011
Tributes are paid to Dan Wheldon who's died in a multi-car smash in Las Vegas, there's a second night of protests at St Paul's cathedral, and French socialists have a new leader.
Dotun Adebayo with stories from around the world.
The British racing driver Dan Wheldon has been killed at the Indy 300 race in Las Vegas. Quinn Kleinfelter, our Indy Car expert, tells us there've been concerns about the track before the crash and that Dan Wheldon was beloved for his driving talent and his exuberance.
A second night of anti-capitalist demonstrations is taking place outside St Paul's cathedral in London. Our reporter, Ben Ando, gives us the latest and says it's a very civilised protest - and that the demonstrators will be allowed to stay for some time yet.
Israel is preparing to release nearly 500 Palestinian prisoners in return for the soldier, Gilad Shalit. Meir Indor is from the Al Magor Terror Victims Association in Jerusalem, which is opposed to the release of prisoners. He tells us he believes in making peace with the Palestinians but not with terrorists.
There's been another night of shelling in Yemen, as anti-government protests continue. Journalist Tom Finn is in San'a, and says he's seen lots of young men in hospital with bullets in their arms and legs, and thinks the situation may deteriorate over the next few days.
Socialists in France have a new leader. Francois Hollande will take on President Sarkozy in next year's election. Francois Sergeant, editor in chief of the French daily newspaper Liberation, explains what kind of leader Mr Hollande might be.
Where do words come from? Tonight we try to hunt down the origin of the English language with the writer and blogger Mark Forsyth. He explains the origin of serendipity, works out the background behind a few people's names, and gets to the bottom of why footpaths are also known as ginnels and jitties.
Plus we hear about Toni Morrison with Joanne Griffith in the Pacifica Archives, there's Naked Science with Dr Chris Smith and the Chequered Flag podcast with a roundup of the Korean Grand Prix.