Main content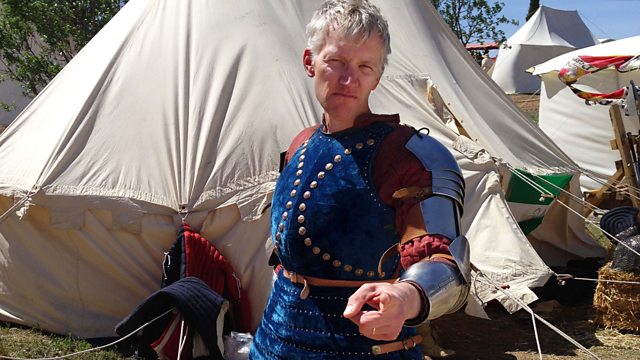 18/10/2011
Tom Holland delves into the history of English 'grammars'; learns how a listener's ancestor nearly shot Elizabeth I; and finds out about the last days of the Highland targe.
Tom Holland explores the history of the English 'grammars' and the usage books that followed. He asks Professor Ingrid Tieken of the University of Leiden why Britain doesn't have a language watchdog like the French Academie Francais and finds out how Making History listeners can join in a new project about usage books being run in the Netherlands.
Helen Castor goes to Greenwich to meet Dr John Cooper of the University of York to hear whether a Thomas Appletree really did take pot-shots at Elizabeth 1st in 1579 and why his death sentence was never carried out.
Reporter Caz Graham in in Stockton on Tees where, in 1933, local communists and other anti-fascists took on Moseley's Blackshirts who had been bussed in from throughout the north of England. Why did the violence that followed break out here a full three years before the better known battle in Cable Street, East London.
Finally, a listener in the Scottish Highlands has a passion for the history of an old medieval shield called the 'targe'. About eighteen inches round it was still in use at the Battle of Culloden. Tom Holland talks to Tony Pollard of the Centre for Battlefield Archaeology at the University of Glasgow who explains more about a battle in which new and old military tactics and technologies met head on.
Producer: Nick Patrick
A Pier Production for BBC Radio 4.