Main content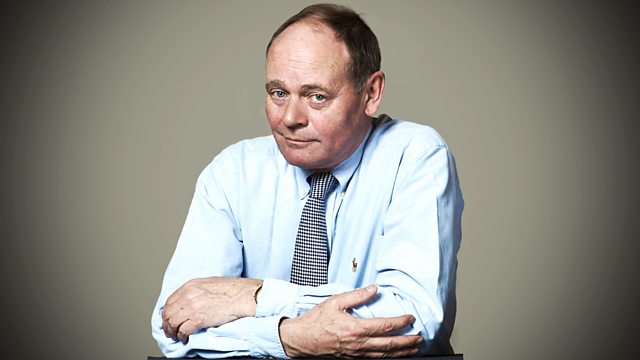 John Lloyd CBE and Dave Gorman accept new exhibits for their imaginary museum from comedian Robin Ince, New Scientist editor Roger Highfield and film-maker Gareth Edwards.
Hosted by the Professor of Ignorance from the University of Buckingham John Lloyd C.B.E. and the intensely curious comedian Dave Gorman.
This week's guests:
Coming from a long line of vicars, Robin Ince is the UK's most rational comedian, and he tests his reason to the limit once every year by performing at least four shows a day at the Edinburgh fringe. His infamous Bad Book Club, which in which he invites his fellow comedians to celebrate awful literature, has become an institution, and his massive Christmas show Nine Lessons and Carols For Godless People is now a huge event, featuring the likes of Jarvis Cocker, Dara O Briain and Richard Dawkins.
Roger Highfield is a scientist, science author and the editor of New Scientist, but if you met him, you wouldn't immediately guess that science is his thing. He's jolly and worldly and has the hearty laugh of a comic supervillain. He first made his name as a scientist be being the first person ever to bounce a neutron off a soap bubble. Roger has written and co-written 9 best-selling science books, including a book on the hows and whys of Dolly the sheep, an explanation of the science of Harry Potter and a biography of Einstein.
Gareth Edwards is a filmmaker whose success and methods of achieving it have sent ripples of fear through the studios of Hollywood. His movie Monsters is an apocalyptic blockbuster which he made for one five hundredth of the budget for Avatar by shooting with a small, mobile team, hiring non-actors on the spot and using dazzling-but-cheap CGI effects.
Last on
Broadcasts