Main content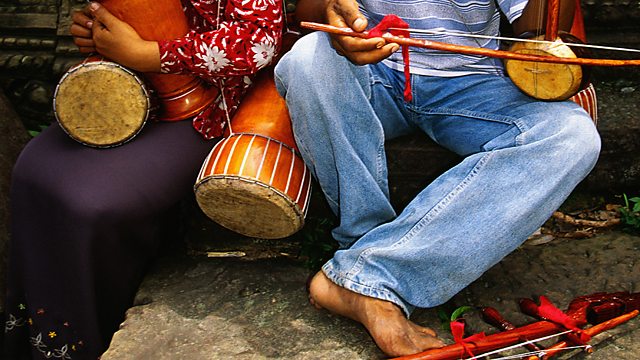 Brazilian-born Jesse Lee Jones had an American Dream that eventually took him to Nashville, Tennessee - the birthplace of country music.
Five portraits of people who relocated to other countries, influenced by music.
The man now known as Jesse Lee Jones went by a different name when he was living in Brazil. His decision to change his name was an expression of his desire to reinvent himself following his move to the USA.
Throughout a difficult upbringing, Jesse Lee always found solace in American music and dreamed of being there, but as a young man, he "was going nowhere fast". Then, out of the blue, the members of his church, in an effort to help him, clubbed together and bought him a plane ticket. Shortly afterwards, Jesse Lee arrived in Miami, Florida with a 12 string guitar but no English and no plan. On his first day, while travelling on a Greyhound Bus, he was robbed of the few possessions he had - including his money and that guitar.
He got off the bus in Peoria, Illinois. Out of pity, some people from a local church took him in. They became his "American family" and Peoria was his home for the next decade. Jesse Lee took a series of jobs (including training as a law enforcement officer) but he kept up with the music on the side - playing all kinds of American music in local bars. Then a friend gave him a CD by the country and western legend Marty Robbins. After that, Jesse Lee realised that his true passion was traditional country music. He headed to Nashville and got a job scrubbing the decks of the General Jackson Showboat for $3.25 an hour. However, within a few years, a series of serendipitous encounters led to his becoming first leader of the house band, then owner, of the "best honkytonk in Nashville" right in the heart of Lower Broadway.
Producer: Rachel Hopkin
A Falling Tree Production for BBC Radio 4.
Last on
More episodes
Previous
You are at the first episode
Broadcasts