Main content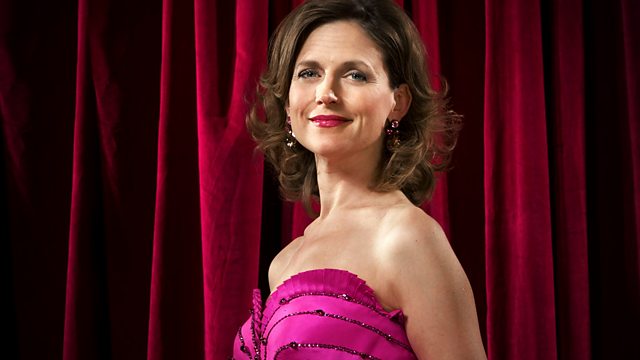 Rossini - Adelaide di Borgogna
Katie Derham presents a performance of Rossini's rarely-heard two-act opera Adelaide di Borgogna, given at the Pesaro Rossini Opera Festival 2011.
Opera Matinee from the Pesaro Rossini Opera Festival 2011.
Katie Derham presents Rossini's opera in two acts, Adelaide di Borgogna, was premiered in December 1827 - a very busy and productive year for Rossini, during which he also composed La Cenerentola, La Gazza Ladra and Armida.
Giovanni Schmidt based his libretto for Adelaide di Borgogna on a historical event that took place in the 10th century by writing a straightforward plot with uncomplicated characters because he was making allowances for Rossini's hectic schedule.
The opera's story revolves around the difficulties of the Princess Adelaide, daughter of Rodolfo di Borgogna and the widow of Lotario, the King of Italy who died young in the year 905. Her claim to the throne is being thwarted by Berengario (into whose hands the government of the kingdom had already fallen some time before), he has managed by stealth to succeed the deceased King. Berengario wants to secure the kingdom for his family and orders the princess to marry his son, Adelberto. Adelaide goes to the Emperor Ottone promising him her hand and the rights to the crown if he will rescue her from the scheming Berengario's plan. The final scene shows the return of Emperor Ottone and his army to the fortress of Canossa: the Emperor is drawn in on a triumphal car followed by Adelberto and Berengario in chains, while the people, rejoicing, throw flowers and laurel wreaths and applaud the royal marriage.
The vocal demands of this opera might explain why it is so rarely performed: the part of Adelaide requires a florid lyric soprano, virtuoso singing is demanded of the mezzo-soprano or contralto performing Ottone, a tenor with a wide range is needed for Adelberto and a basso-cantante for Berengario.
Rossini: Adelaide di Borgogna.
Ottone ..... Daniela Barcellona, mezzo-soprano
Eurice ..... Jeannette Fischer, soprano
Adelaide ..... Jessica Pratt, soprano
Adelberto ..... Bogdan Mihai, baritone
Berengario ..... Nicola Ulivieri, bass-baritone
Iroldo ..... Francesca Pierpaoli, mezzo-soprano
Ernesto ..... Clemente Antonio Daliotti, bass
Bologna Municipal Theatre Chorus
Bologna Municipal Theatre Orchestra
Dmitri Jurowski, conductor.