Main content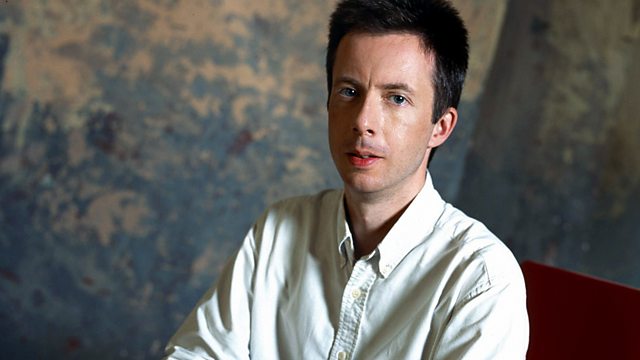 20/10/2011
John Shea presents music including Rimsky-Korsakov's The Golden Cockerel, plus Pergolesi, Sibelius, Novak, Bach, Schubert, Wolf, Gershwin, Grieg, Salieri, Mozart and Beethoven.
John Shea presents Rimsky Korsakov's opera The Golden Cockerel.
12:31 AM
Rimsky-Korsakov, Nikolai (1844-1908)
The Golden Cockerel
Nikolay Stoilov (bass): King Dodon, Lyubomir Bodourov (tenor): Prince Guidon, Emil Ougrinov (baritone): Prince Afron, Konstantin Videv (bass): Commander Polkan, Evgenia Babacheva (contralto): Housekeeper Amelfa, Lubomir Diakovski (tenor): Astrologer, Elena Stoyanova (soprano) -- Queen of Shemakha, Yavora Stoilova (soprano) -- Golden Cockerel, Sofia National Opera Choir & Orchestra, Lyubomir Karolev & Hristo Kazandjiev (chorus masters), Dimiter Manolov (conductor)
2:33 AM
Pergolesi, Giovanni Battista (1710-1736)
Concerto for violin, strings and continuo in B flat
Andrea Keller (violin), Concerto Köln
2:47 AM
Sibelius, Jean (1865-1957)
Symphony No.6 in D minor (Op.104)
Netherlands Radio Philharmonic, Bernhard Klee (conductor)
3:17 AM
Novak, Vitezslav (1870-1949)
Trio for piano and strings in D minor (Op.27) 'quasi una ballata'
Suk Trio
3:34 AM
Bach, Johann Sebastian (1685-1750)
Keyboard Concerto No.2 in E major (BWV.1053)
Angela Hewitt (piano), CBC Vancouver Orchestra, Mario Bernardi (conductor)
3:54 AM
Schubert, Franz (1797-1828), orchestrated. Anton Webern (1883-1945)
6 Deutsche for piano (D.820)
Luxembourg Philharmonic Orchestra, Justin Brown (conductor)
4:03 AM
Rossini, Gioachino (1792-1868)
Ecco ridente in cielo - from 'Il Barbiere di Siviglia' Act 1 Sc 1
Mark Dubois (tenor), Kitchener Waterloo Symphony Orchestra, Raffi Armenian (conductor)
4:09 AM
Beethoven, Ludwig van (1770-1827)
Adagio in E flat, WoO.43 No 2
Lajos Mayer (mandolin), Imre Rohmann (piano)
4:15 AM
Pahor, Karol (1896-1974)
Oce ná? hlapca Jerneja (The Bailiff Yerney's Prayer)
Chamber Choir AVE, Andra? Hauptman (conductor)
4:21 AM
Wolf, Hugo (1860-1903)
Italian Serenade for string quartet
Ljubljana String Quartet
4:31 AM
Gershwin, George (1898-1937)
3 Preludes (1926) - No.1 in B flat; No.2 in C sharp minor; no.3 in E flat
Bengt-Åke Lundin (piano)
4:37 AM
Grieg, Edvard (1843-1907)
Two Lyric Pieces: Evening in the Mountains (Op.68 No.4); At the cradle (Op.68 No.5)
CBC Vancouver Orchestra, Mario Bernardi (conductor)
4:46 AM
Obrecht, Jacob (1450-1505)
J'ai pris amours a ma devise
Amsterdam Loeki Stardust Quartet
4:52 AM
Salieri, Antonio (1750-1825)
Sinfonia in D major 'Veneziana'
Stavanger Symphony Orchestra, Fabio Biondi (conductor)
5:02 AM
Mendelssohn, Felix [1809-1847]
Capriccio (Op.81'3) in E minor
Brussels Chamber Orchestra
5:09 AM
Mozart, Wolfgang Amadeus (1756-1791)
9 Variations on a minuet by Duport for piano (K.573)
Christian Ihle Hadland (piano)
5:22 AM
Beethoven, Ludwig van (1770-1827)
Trio for violin, cello and piano (Op.11) in B flat major
Trio Ondine
5:40 AM
Debussy, Claude (1862-1918)
La Mer
Orchestre National de France, Evgeny Svetlanov (conductor)
6:10 AM
Hellendaal, Pieter (1721-1799)
Concerto Grosso in D minor (Op.3'2)
Combattimento Consort Amsterdam
6:21 AM
Pezel, Johann Christoph (1639-1694)
German Dance Suite
Canadian Brass.