Main content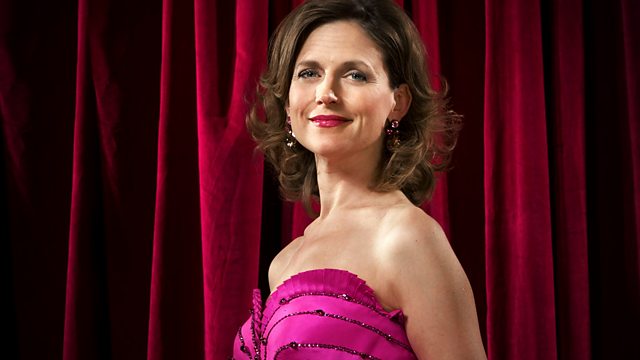 Katie Derham with music from the Ulster Orchestra. Borodin: In the Steppes of Central Asia. Shostakovich: Piano Concerto No 2. Tchaikovsky: Symphony No 2. Arensky: Symphony No 2.
Presenter: Katie Derham
This week's Afternoon on 3 features recordings from the Ulster Orchestra's annual BBC Radio 3 Summer Invitation Concert Series which runs for 5 weeks in Belfast's Ulster Hall. This year the theme was "Postcards from Russia" and today's programme features music by Shostakovich, Tchaikovsky and Arensky.
Shostakovich's piano concertos are light in nature and are not the searching, personal works that his string concertos might be considered to be. He composed the Piano Concerto No. 2 for his son Maxim, who gave the first performance on his 19th birthday on 10 May 1957. This is the last, and most significant, of the pedagogical works Shostakovich wrote for his children.
This week's Afternoon on 3 features four symphonies by Tchaikovsky. Today his Symphony No. 2 - Little Russian. Little Russia was an affectionate name for Ukraine and the symphony includes several Ukrainian folk tunes. Tchaikovsky began the work on the symphony while visiting his sister, Alexandra on her husband Lev Davidov's family estate near Kiev, the capital of Ukraine: he heard the people working on the estate sing the tunes he used in the symphony.
Tchaikovsky described Anton Arensky, the teacher of both Scriabin and Rachmaninov, as a man of remarkable gifts. His second symphony is seen as a synthesis between the opposing musical schools in Russia: the Moscow and St Petersburg groups.
Shostakovich's Ninth Symphony is the last of his three wartime Symphonies. After his Seventh (Leningrad), op.60 (1941) and Eighth Symphony, op.65 (1943), it was assumed that he would write a big Ninth Symphony in praise of Stalin and celebrating victory. Shostakovich found this expectation a huge burden. What finally became the Ninth Symphony was quickly written in the summer of and is an upbeat but purely abstract piece - music that Stalin would have found difficult to understand...