Main content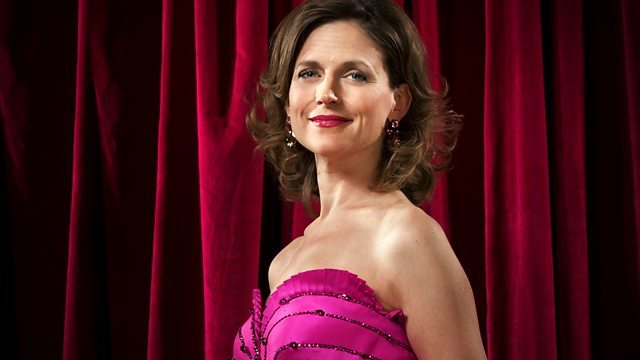 Music performed by the Ulster Orchestra. Mussorgsky: Night on the Bare Mountain. Tchakovksky: Symphony No 1. Shostakovich: Cello Concerto No 2. Stravinsky: Firebird Suite.
Presenter: Katie Derham
This week's Afternoon on 3 features recordings from the Ulster Orchestra's annual BBC Radio 3 Summer Invitation Concert Series, which runs for 5 weeks in Belfast's Ulster Hall. This year the theme was "Postcards from Russia" and the Ulster Hall rang out to the sounds of Russian greats such as Tchaikovsky, Stravinsky and Shostakovich.
This week features four symphonies by Tchaikovsky. Today his Symphony No. 1 - Winter Dreams. Writing a first symphony is a formidable task and one that caused Tchaikovsky huge stress and illness. Despite this troubled birth, Tchaikovsky looked back fondly on his early composition - "Although it is immature in many respects, it is essentially better and richer in content than many other more mature works."
Stravinsky's Jeu de Cartes is a neo-classical work. It was premiered by the American Ballet at the Metropolitan Opera in New York in 1937 and was the composer's first collaboration with George Balanchine. The characters in the ballet are the cards in a game of poker.
Shostakovich composed his expansive Second Cello Concerto for Mstislav Rostropovich in the spring of 1966. The composer had by this time endured the ritual of denunciation followed by rehabilitation several times and was now back in favour. He was honoured by State medals at his 60th birthday concert at which the concerto was premiered but Shostakovich was aware the post-Stalinist thaw might well be shortlived.
The impresario Serge Diaghilev heard new works by the young St Petersburg composer, Igor Stravinsky, in February 1909 and this resulted in the historic commission to compose the musical score to choreographer Michel Fokine's new ballet, The Firebird, to be performed in Paris in during the spring and summer of 1910. The ballet is based on the Russian fairytale of Ivan Tsarevich. A young prince uses a magic feather given to him by the Firebird to break the spell of the evil monster Kaschei and set free a group of princesses - one of which he marries. It is one of the definitive works of the 20th century.
More episodes
Previous
You are at the first episode