Main content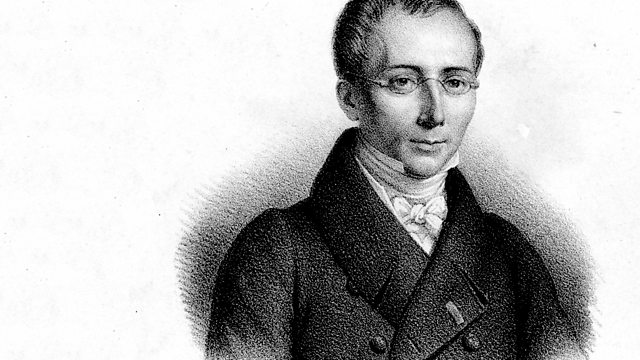 The Beginnings of French Romantic Ballet
Donald Macleod focuses on the life and work of Ferdinand Herold, who began his musical career as pianist, going on to success with the ballet La somnambule.
The Golden Age of Romantic French Ballet is a period which saw huge developments in the art form, from composers starting to write original music, to the role of female dancers taking more prominence. Tchaikovsky after hearing one such ballet from the period, Sylvia by Léo Delibes, said that "Had I known that music, I would not have written Swan Lake". Delibes had other huge successes, Coppélia and Lakmé, but his output may never have come to fruition without the encouragement of his mentor Adolphe Adam. Adam was another significant figure in the world of romantic works for the stage, especially his ballet Giselle. However Giselle, Sylvia and Coppélia were certainly not the beginnings of Romantic French Ballet, a position which has been allotted by some, to Ferdinand Herold. Composer of the Week looks at the life and works of Herold, Adam and Delibes.
In the first episode exploring the life and music of Ferdinand Herold, Donald Macleod follows the composer's early footsteps. With a string of successes in Paris notably as a pianist, and as a composer of piano concertos such as his second in E flat major, Herold soon won the Prix de Rome and would be setting off for Italy to soak up the Italian cultural heritage.
It was in Milan where Herold composed his first work for the stage, premiered in front of the entire court of the King of Naples, Joachim Murat. However, still required to satisfy the regulations of the Prix de Rome, he was obliged to send the odd composition back to Paris for assessment, such as his second Symphony.
Once Herold returned to Paris, his career focused upon music for the stage. It is in ballet and opera comique, that we see him make his greatest mark, such as La somnambule, considered by some as the prototype of 19th century romantic ballets.
More episodes
Previous
You are at the first episode