Main content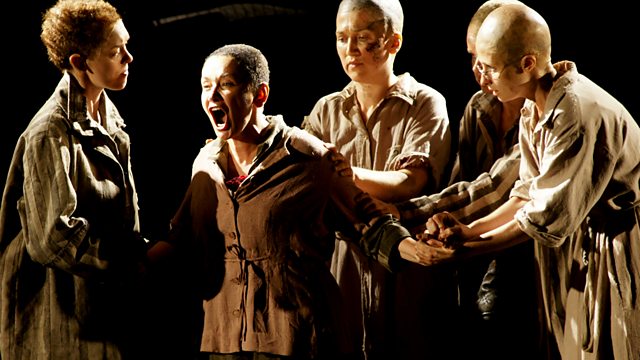 Weinberg's The Passenger
Weinberg's The Passenger from the Bregenz Festival, with Elena Kelessidi (The Passenger) and Michelle Breedt (Lisa). Teodor Currentzis conducts the Vienna Symphony Orchestra.
Weinberg's The Passenger
Presented by Andrew McGregor
Although Mieczyslaw Weinberg finished his opera The Passenger in 1968, it was banned in the USSR and never performed in the composer's lifetime.
Only last year did it receive a full staging, when David Pountney directed it at last year's Bregenz Festival, 14 years after Weinberg's death.
A chance encounter between two women travelling at sea - one a former Auschwitz guard, the other ("The Passenger") a former prisoner - triggers memories which plunge them into a moral battle between guilt and denial, retribution and absolution.
Recorded at the 2010 Bregenz Festival.
Martha, The Passenger ..... Elena Kelessidi
Lisa ..... Michelle Breedt
Walter ..... Roberto Sacca
Tadeusz ...... Artur Rucinski
Katja ...... Svetlana Doneva
Krzystina ...... Angelica Voje
Vlasta ...... Elzbieta Wróblewska
Hannah ...... Agnieszka Rehlis
Yvette ...... Talia Or
Old woman prisoner ...... Helen Field
Bronka ...... Liuba Sokolova
1st SS-officer ...... Tobias Hächler
2nd SS-officer ...... Wilfried Staber
3rd SS-officer ...... David Danholt
Steward ...... Richard Angas
Boss ...... Heide Capovilla
Chorus of the Prague Philharmonic;
Vienna Symphony Orchestra;
Conductor, Teodor Currentzis.