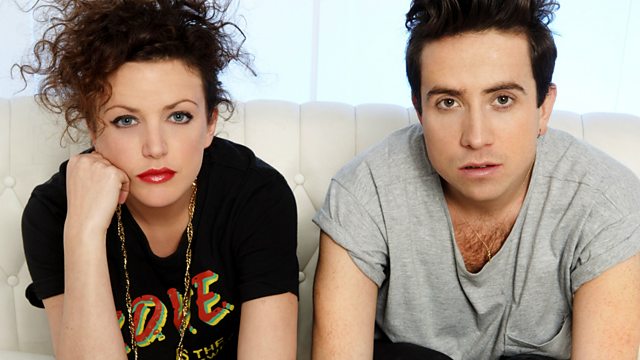 Mixed Bag Of Weirdos
A false start, random stories and loads of giggling... another normal Nick & Annie show
This week's tales include Annie falling down the stairs, Grimmy rubbing his face on karaoke microphones, swimming pools traumas, memories of dinner with a 'mixed bag of weirdos', the labrador dog breath that champagne gives you and how Grimmy can sing better than Frankie Cocozza.
As well as the above Perez also brings you the gossip from across the pond including the latest on Lindsay Lohan, Nicki Minaj and Rick Ross.
Plus Ellen from Edinburgh is another great Musical Show Off introducing us to the band Masquer and Nick & Annie soothe away your Sunday night woes in Peaceful Ponderings.
Oh, and the usual amazing music including Justice, Niki & The Dove, Wolfgang Gartner, live music from The Horrors and more Teen Awards reflection with One Direction's performance of 'What Makes You Beautiful'