Main content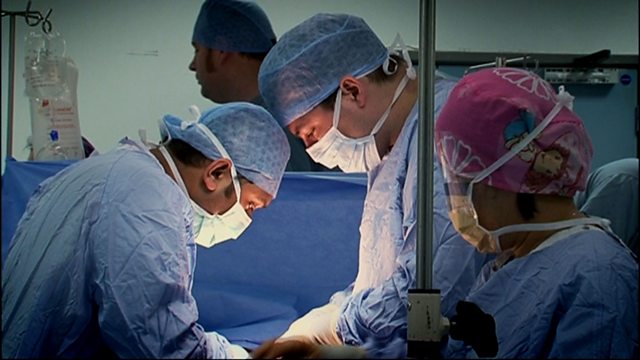 Transplant
Documentary which reveals the extraordinary reality of organ donation, from the very beginning of the transplant surgeries through to the recovery of the recipient patients.
For the first time on UK television, Transplant shows the extraordinary reality of multiple organ donation, following the organs from a single donor to the different recipients. The film shows the surgeries and the human stories on both sides, as both donor and recipients have agreed to waive the normal anonymity that exists between them.
Transplant follows the complex process of donation coordinated by the organ donor organisation, NHS Blood and Transplant, from the very beginning when a potential donor is declared brain dead and their organs are retrieved through to the transplant surgeries and recovery of the patients who've benefited from the donor's organs.