Main content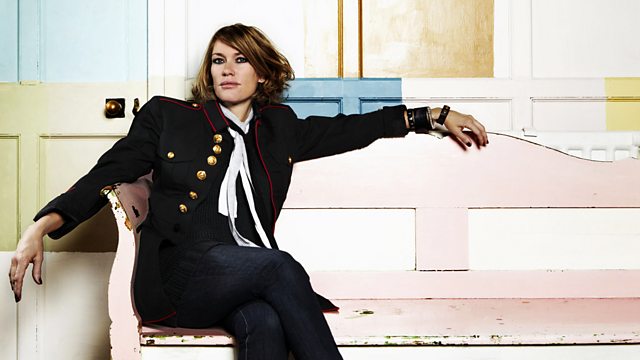 Hook, Line and Singer
Cerys Matthews explores her passion for angling - the artistry, the mystery and the addiction of it.
Cerys Matthews' love affair with angling started about ten years ago. Just off tour with Catatonia and heavily pregnant with her first child, she returned to Pembrokeshire. "You have a long wait towards the end of your first pregnancy where you're not sure what to do, so I went off mackerel fishing. Rocking on the sea was the best way to get through those last days."
In this programme Cerys journeys to the River Usk in Wales. She muses as she fishes for trout and salmon. "I like the stillness. The sinking into the tiniest piece of universe." She considers the relationship between her songwriting and angling and describes how hours on the water have inspired her. She also visits Sweet's Fishing Tackle shop, an eccentric place where the fishermen of Usk gather.
But there's another dimension to her obsession and that's the less well known, physically demanding and sometimes dangerous sport of shark fishing. Many people will be surprised to hear that there are blue sharks and porbeagle sharks off the coast of West Wales. Cerys takes a boat out from Milford Haven. The sea is rough and the prospect of catching a shark is thrilling and frightening. She points out, "There's a strict catch and release policy with shark fishing. We remove the hook quickly and release the fish back into the sea." The wait can be long but when she does get a tug on her line the struggle is a long one. "You don't know what it is to start with. There's that adrenalin pumping feeling that it could be anything. It might not be a fish at all."
Produced by Sarah Cuddon
A Falling Tree Production for BBC Radio 4.
Last on
Broadcast