Main content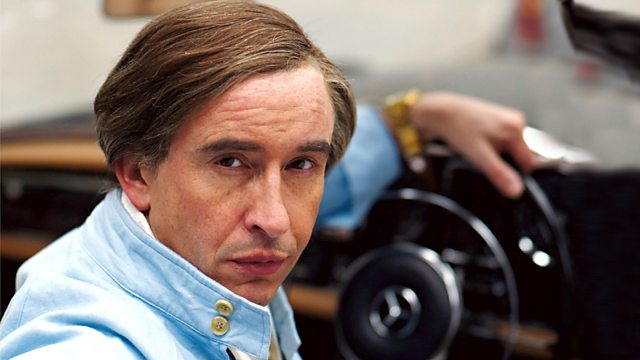 Steve Coogan; Sleeping Beauty review
With Mark Lawson. Including an interview with Steve Coogan on the memoirs of his comic creation Alan Partridge, and a review of Australian film Sleeping Beauty.
With Mark Lawson.
Steve Coogan has returned to the character that made him a household name, publishing Alan Partridge's autobiography. He discusses the way Partridge has evolved over the years and whether he's ever considered killing him off.
The Comic Strip returns to Channel 4 this week with The Hunt for Tony Blair, in which the former Prime Minister is a 1950s fugitive, on the run for mass murder. Political commentators Quentin Letts and Andrew Rawnsley review.
The new Australian film Sleeping Beauty - the debut from writer and director Julia Leigh - tells the story of a university student who signs up for a series of sessions in which her unconscious body is used by men for their erotic fantasies. Author and critic Kate Saunders gives her verdict.
Producer Georgia Mann.
Chapters
The Hunt for Tony Blair

The Hunt for Tony Blair

A review of the TV satire The Hunt for Tony Blair.

Duration: 08:21

Steve Coogan

Steve Coogan

An interview with Steve Coogan, who has returned to the character that made him a household name, by publishing Alan Partridge's autobiography.

Duration: 14:25

Sleeping Beauty

Sleeping Beauty

A review of the film Sleeping Beauty.

Duration: 05:30