Main content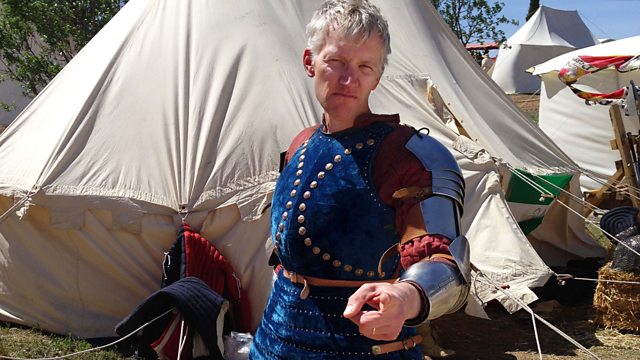 11/10/2011
Helen Castor hears about King Harold's banners, the Amritsar massacre, swastikas on Scottish fences and the place of art in the Secondary Modern Schools of the 1950s.
Helen Castor presents more stories that deliver new insight into our past.
Were King Harold's banners sent by William Duke of Normandy to the Pope? Helen castor talks to Dr Tom Licence at the University of East Anglia about the story that the Pope had sent William a papal banner to carry into battle, signifying his approval of the Conquest. But, was the story invented with a view to legitimizing the Conquest by giving it a stamp of papal authority?
An almost Soviet-styled wall mural has been uncovered and restored at St Crispin's comprehensive school at Wokingham in Berkshire. Painted by Fred Millett and now restored by the Perry Lithgow Partnership it depicts 'summer' and is one of many similar works of art that were incorporated in school designs in the 1950's.
A listener discovered a fence 'tensioner' in a field near Aviemore in Scotland and wonders whether it is an artefact of a little-known Nazi history. Second World War historian James Holland dampens down such claims by explaining that the Nazi's over-engineered and over-designed even the simplest objects - hence their survival even in the most unlikely places!
Dr Nick Lloyd of King's College University of London has just written "The Amritsar Massacre: The Untold Story of One Fateful Day" in which he paints a slightly different picture of events in April 1919 when troops led by Brigadier General Reginald Dyer shot and killed nearly 400 people.
Producer: Nick Patrick
A Pier Production for BBC Radio 4.