Main content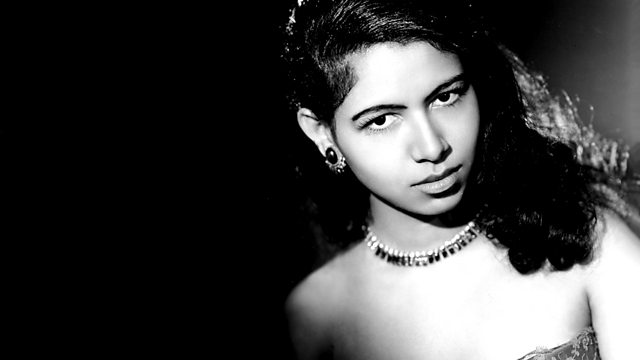 The Colour of Genius
Ella Spira tells the story of American pianist and composer Philippa Schuyler, a flag-bearer for gender and racial equality whose career as a composer was destroyed by prejudice.
Ella Spira tells the story of a forgotten American genius, a flag-bearer for gender and racial equality whose career as pianist and composer was destroyed by prejudice and a mother who sculpted her life as a genetic experiment. And what starts out as a simple story ends with an extraordinary and unanticipated connection between presenter and subject.
Philippa Schuyler's life should have been one of fame and reward. Fêted by composer Leonard Bernstein, her work was performed by five leading American orchestras in her teens. She was ranked alongside Aaron Copland, and is rumoured to be the subject of a forthcoming Hollywood movie starring Alicia Keys. But in reality it was a deeply traumatic career, defined by her mixed race and the mother who viewed her as the product of a genetic experiment.
For Ella Spira she is a fascinating enigma, a kindred spirit as a woman in a man's world. But can her talent ever be separated from the complexities which surrounded it, a life as a 'prodigy puppet' ruled by tarot cards and failed love affairs, and her bizarre death in a helicopter accident over Vietnam after recasting herself from black to white?
Contributions from Schuyler's biographer Kathryn Talalay and Grammy-winning conductor John McLaughlin Williams present a deeply complex figure. No wonder - her parents were a controversial black journalist and a blue-eyed Texan who believed that 'the white race is spiritually depleted and American must mate with the Negro to save herself'. Her childhood was a life of raw food, guided by the psychology of John Watson which forbade hugging and kissing, preferring whipping and slapping. She was brought up as an emblem of mixed-race America, touted as a star pianist in the likes of 'Coloured American night at the Pops', but whose concert career was deemed impractical because of her skin colour. A composition career followed, before a political career campaigning for African rights and against female circumcision, and then another diversion as a journalist in the Vietnam war.
Perhaps her life can never be completely decoded, but we get glimpses into her true personality in excerpts from her semi-fictional novels based on conflicts in the Congo and Vietnam, plus we hear the charm of her piano music rediscovered in his childhood piano stool by John McLaughlin Williams. There are glimpses into her tragic love life too, leading Ella Spira down a road which ends up intersecting remarkably with her own family history. Philippa's life turns out to be one ultimately of manipulation and tragedy, but one which holds a revealing mirror to the racial and sexual attitudes of the country which created and then damaged her.
Last on
Broadcast