Main content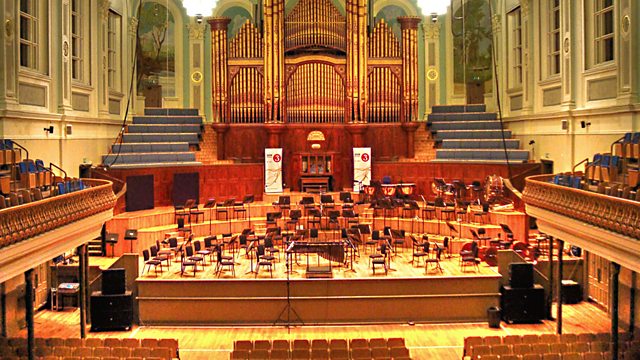 Viols, Voice and Virginals from York
From York, Catherine Bott presents a celebration of early English music by viol consort Phantasm, countertenor Iestyn Davies and virginals and harpsichord player Mahan Esfahani.
Live from the National Centre for Early Music in York.
Presented by Catherine Bott.
Viols, voices and virginals...a celebration of English music across 2 centuries.
Catherine Bott presents a concert given by 3 of the foremost names in the Early Music world. The viol consort Phantasm, counter-tenor Iestyn Davies and keyboard player Mahan Esfahani, come together for a celebration of outstanding English music spanning more than 2 centuries.
William Byrd: Fantasia a 4; Go from my Window; Ye Sacred Muses
William Inglot: The leaves be Green
Byrd: Browning; Rejoice Unto the Lord
Dowland: Flow my tears; If my complaints could passions move; The King of Denmark, His Galliard
Orlando Gibbons: Fantasia a 3
John Bull: chromatic (Queen Elizabeth's) Pavan & Galliard
Gibbons: In Nomine a 5 no 1; The Silver Swan
19:55 Interval Music
Catherine Bott introduces recordings by tonights performers
20:15
William Lawes: Consort sett V a 5 in C
Thomas Tomkins: A Sad Pavan for these distracted times
John Jenkins: Pavan in F a 5
Thomas Tomkins: Barafostus' Dreame
Henry Purcell: Sweeter than Roses
John Ward: Fantasia a 5 no 11 (Cor mio)
John Blow: A Pastoral Elegy; The Hunting Almand
Purcell: Evening Hymn; Fantazia upon one Note
Phantasm
Iestyn Davies, counter-tenor
Mahan Esfahani, virginals and harpsichord.