Main content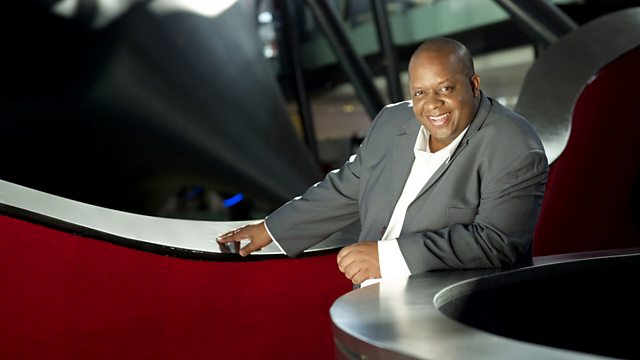 Gary Burton
Julian Joseph presents. Including an interview with American vibes legend Gary Burton, who talks about his recent CD Common Ground, which features the New Gary Burton Quartet.
Its often overlooked that Gary Burton performed with George Shearing and subsequently Stan Getz, with whom he worked from 1964-1966. As a member of Getz's quartet, Burton won Down Beat magazine's Talent Deserving of Wider Recognition Award in 1965. He formed his own quartet in 1967, and Burton's first quartet attracted large audiences from both sides of the jazz-rock spectrum. The double-CD live concert recording with Chick Corea, 'The New Crystal Silence', came out in 2008, giving him his sixth Grammy for Gary Burton at the 2009 Grammy Awards and here in 2011 saw the release of 'Common Ground', Gary's first release on Mack Avenue Records featuring the New Gary Burton Quartet. The new group reunites this Vibes legend with guitar star Julian Lage with the addition of drummer Antonio Sanchez and bassist Scott Colley.
Jazz Line-Up is presented this week by Julian Joseph.
Music Played
The New Gary Burton Quartet

Etude

Performers: Gary Burton (Vibes), Julian Lage (Guitar), Scott Colley (Bass), Antonio Sanchez (Drums) Composer: Julian Lage Album: Common Ground Label: Mack Avenue MAC 1061

Late Night Sunrise

Performers: Gary Burton (Vibes), Julian Lage (Guitar), Scott Colley (Bass), Antonio Sanchez (Drums) Composer: Vadim Neselovski Album: Common Ground Label: Mack Avenue MAC 1061