Main content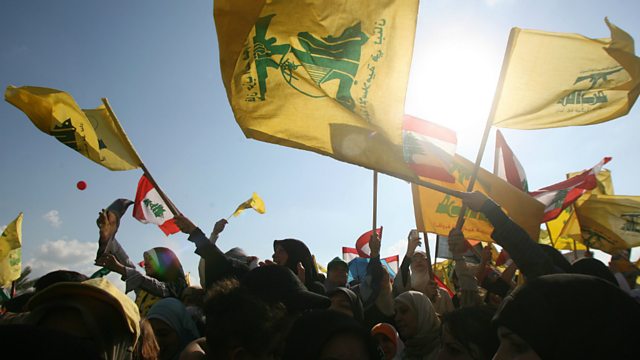 Hezbollah
Owen Bennett-Jones looks at the Lebanese Shia movement Hezbollah, regarded by some in the West as terrorists and others in the Middle East as a resistance organisation.
Owen Bennett Jones looks at the Shia movement Hezbollah which has a big following in Lebanon but is regarded by some in the West as a terrorist organisation. It has a militia with more weapons than many European armies and wants Islamic rule but is in government with Christian allies. The British government draws a distinction between Hezbollah's military and political wings whereas the Americans do not. The French government would like to see Hezbollah disarm but do not regard them as terrorists. How the West sees the organisation and how it sees itself is central to stability in the Middle East but what exactly is Hezbollah and is it heading for another war with Israel?
Featured in...
A selection of the best Analysis programmes exploring political Islam around the world.