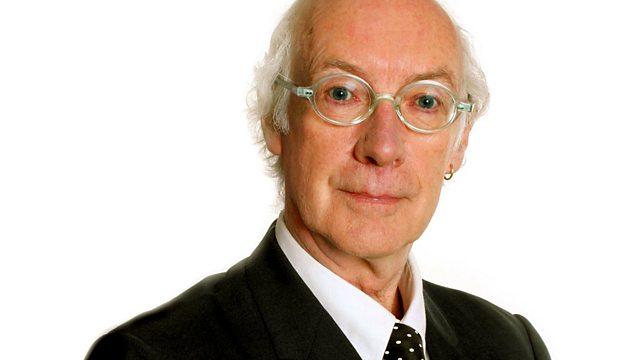 09/10/2011
Roger McGough presents a weekly selection of favourite poetry requested by listeners, read by Bill Paterson and Catherine Harvey.
The poetry requests this week take us up a mountain at two o'clock in the morning, and strolling back through time down pathways with Edward Thomas and UA Fanthorpe. And Dylan Thomas takes us wandering under the apple boughs at 'Fern Hill.' Roger also introduces requests for the work of Elizabeth Jennings and Anne Ridler, who both died 10 years ago, and he re-visits an archive recording of Sorley MacLean reading his lament 'Hallaig'
Producer: Sarah Langan.
Last on