Main content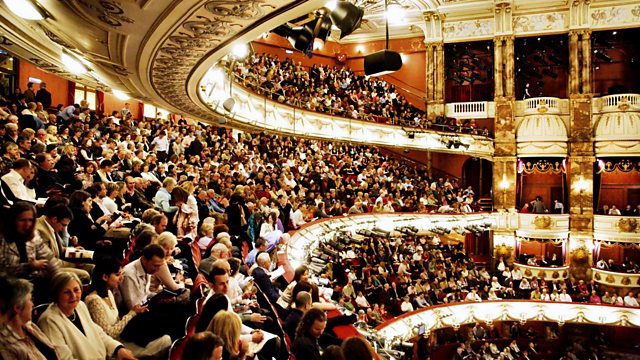 Debussy: Pelleas et Melisande
A concert performance given in Paris in May 2011. With soprano Natalie Dessay and baritone Simon Keenlyside in the title roles. Louis Langree conducts.
Debussy's opera Pelleas et Melisande in a concert performance recorded in May this year at the Theatre des Champs-Elysees, Paris.
Presented by Ivan Hewett with comments from Maeterlinck expert Patrick McGuinness.
Melisande ..... Natalie Dessay (Soprano)
Pelleas ..... Simon Keenlyside (Baritone)
Genevieve ..... Marie-Nicole Lemieux (Contralto)
Golaud ..... Laurent Naouri (Baritone)
Arkel ..... Alain Vernhes (Bass)
Yniold.....Khatouna Gardelia (soprano)
The Doctor ..... Nahuel di Pierro (Bass)
The Paris Orchestra and Chorus conducted by Louis Langree
Debussy based his only completed opera on the play by the Belgian poet and playwright Maurice Maeterlinck.
Pelleas is one of Simon Keenlyside's most celebrated roles and the husband and wife duo of Natalie Dessay and Laurent Naouri take the other central roles of Melisande and Golaud.
When Debussy came to write Pelleas he was keen not to write an opera like the typical 19th century classics which preceded him. "The drama of Pelleas", he wrote "contains far more humanity than those so-called "real-life" documents".