Main content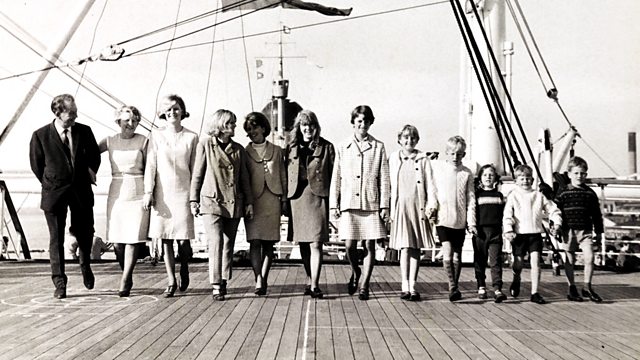 The Parting Glass: The Story of Irish Migration
For the last 200 years, Irish people have been forced to seek new lives outside their homeland. Writer Fintan O'Toole examines the legacy of migration for Ireland and the world.
Ireland's long and tragic history of emigration is examined in Archive on Four, presented by acclaimed Dublin journalist Fintan O'Toole.
For 200 years, Ireland's hardest and greatest export was its people: Poverty, unemployment and famine forced generation after generation to go abroad in search of new opportunities and better lives.
In the mid-1990s Ireland transformed itself into the 'Celtic Tiger' economy and the country believed it had consigned mass migration to the history books. But the collapse of the Irish banking system and the appalling level of debt foisted onto this small country has brought migration back into Irish life, with an estimated 1,000 people leaving every week.
Using BBC archive and material from other sources, Irish Times columnist Fintan O'Toole examines the legacy of Irish migration, from Queenie Mulvey, who left her rural Irish family for Leeds in 1949 with a shilling in her pocket, to John F Kennedy, whose great grandfather escaped the potato famine in Wexford for Boston. He explores its affect on the Irish at home and the way that long journey, stretching back centuries, has helped build the rest of the planet, from Boston to Birmingham and onto Adelaide. Irishmen abroad helped shape Australia's national character; gave America some of its finest presidents and played a key role in rebuilding Britain after the Nazi bombs of the Second World War.
Fintan looks at the root causes of the decades of migration and asks why does it keep returning for Ireland's new generations?
Produced by Martin McNamara
A Loftus Audio Production for BBC Radio 4.