Main content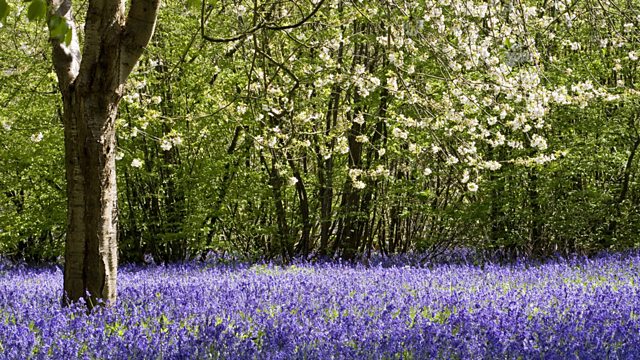 Discovering Kent from Chilham to Wye
Clare Balding joins members of the East Malling walking group to walk the ancient track of the Pilgrim's Way in Kent.
In the fourth in a series of listener suggestions for Ramblings, Clare Balding walks part of the ancient track of the Pilgrim's Way in Kent. Often thought of as a 'corridor', the county that travellers pass through en route to somewhere else, the Kent countryside has much to offer, as Clare discovers .
Clare joins a group of friend who, since retiring, meet regularly to walk some of the 4,000 miles of footpaths that Kent has to offer. To date, the group have walked around half of these and today they follow the ancient Pilgrim's Way over the North Downs from Chilham to Wye. The Pilgrim's Way is the historic route supposed to have been taken by pilgrims from Winchester in Hampshire, to the shrine of Thomas Becket at Canterbury in Kent. Visited by tourists worldwide, Chilham is located in the valley of the Great Stour river. It is well known for its beauty and has been the location of choice for several film locations and tv dramas. The walk then goes on to Kings Wood, home in spring to the 'best bluebells in Kent' and also the location in the past for the HQ of England's secret underground army, the auxiliary units before ending at the historic village of Wye.
Last on
Broadcasts