Main content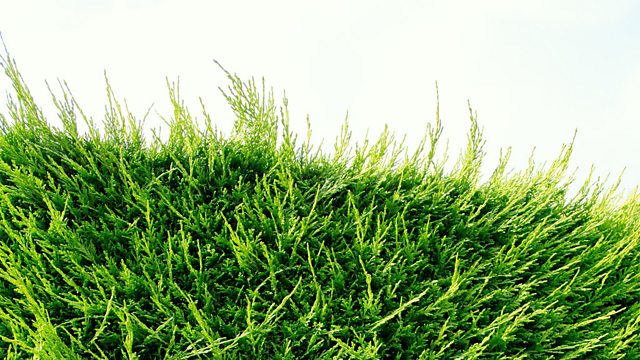 Hedge Wars
Documentary taking a look at the giant leylandii trees, with Britain's largest standing tall at 130 feet. The film meets the people who love them and those who loathe them.
It's the tree which ate suburbia. Fifty-five million leylandii are growing in Britain, with another 300,000 planted each year. Nobody knows how high they will grow, and some botanists believe the trees have the potential to grow to the size of a giant redwood.
This film meets lovers and loathers of leylandii hedges, including the naturist who loves the privacy it affords his back garden in Keighley, and the residents of a sheltered housing project in South Shields who live in the perpetual shadow of the massive hedge owned by their local church.
We meet the biggest hedge in Britain, standing at 130 feet and rising, and we meet householders for whom mere mention of the word leylandii is enough to induce gnashing of teeth.
The so-called High Hedges Act of 2005 was meant to put an end to this sort of conflict, but we meet hedge victims who bemoan the impotence, bureaucracy and expense of the law.
In the midst of it all, we meet reasonable and kind people forking out thousands of pounds to cull the monstrous hedges they inherited when they bought new homes.