Main content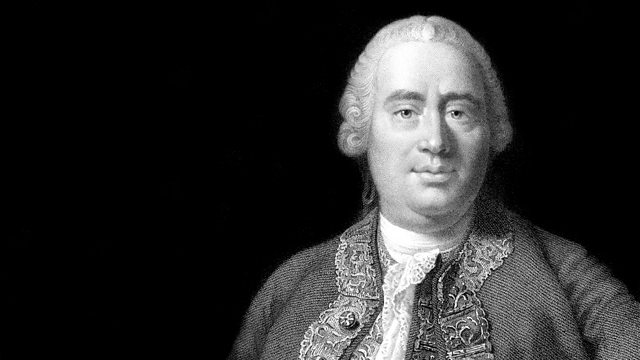 David Hume
Melvyn Bragg and his guests discuss the work of David Hume, the philosopher and leading figure of the Scottish Enlightenment.
Melvyn Bragg and his guests discuss the work of the philosopher David Hume. A key figure in the Scottish Enlightenment of the eighteenth century, Hume was an empiricist who believed that humans can only have knowledge of things they have themselves experienced. Hume made a number of significant contributions to philosophy. He saw human nature as a manifestation of the natural world, rather than something above and beyond it. He gave a sceptical account of religion, which caused many to suspect him of atheism. He was also the author of a bestselling History of England. His works, beginning in 1740 with A Treatise of Human Nature, have influenced thinkers from Adam Smith to Immanuel Kant and Charles Darwin, and today he is regarded by some scholars as the most important philosopher ever to write in English.With:Peter MillicanProfessor of Philosophy at the University of OxfordHelen BeebeeProfessor of Philosophy at the University of BirminghamJames HarrisSenior Lecturer in Philosophy at the University of St AndrewsProducer: Thomas Morris.
Last on
Broadcasts

Featured in...
Browse the 18th Century era within the In Our Time archive.

From Altruism to Wittgenstein, philosophers, theories and key themes.