Main content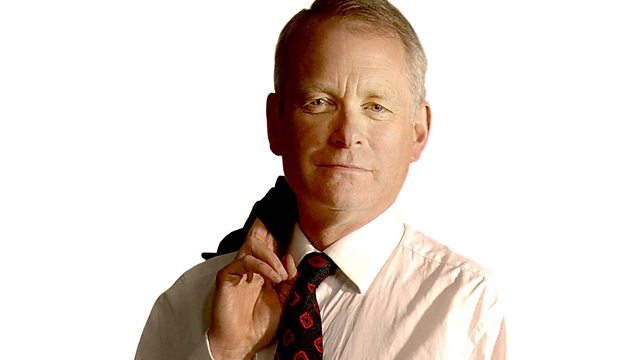 7. In Which the Net Tightens
Acting on a tip-off, Paul lays a trap in a London Underground station. Rebooted 1946 mystery. Stars Crawford Logan.
Acting on a tip-off, and with the Flying Squad standing by, Temple lays a trap in Piccadilly Underground Station.
In this 2011 recreation of the 1946 vintage crime serial, Paul and Steve brave great danger to reveal the identity of the mysterious West End drug dealer known only as 'Valentine'...
Crawford Logan stars as Paul Temple and Gerda Stevenson as Steve.
Between 1938 and 1968, Francis Durbridge's incomparably suave amateur detective Paul Temple and glamorous wife Steve solved case after baffling case in one of BBC radio's most popular series. They inhabited a sophisticated, well-heeled world of cocktails and fast cars.
Sadly, only half of their adventures survive in the archives. But in 2006, the BBC began recreating them using original scripts and incidental music, and recorded with vintage microphones and sound effects.
Paul Temple ...... Crawford Logan
Steve ...... Gerda Stevenson
Sir Graham ...... Gareth Thomas
Major Peters ...... Greg Powrie
Supt. Wetherby ...... Richard Greenwood
Sheila Baxter ...... Melody Grove
Mary ...... Eliza Langland
Charles Kelvin ...... Nick Underwood
Sir Gilbert Dryden ...... Michael Mackenzie
Jules Condré ...... John Paul Hurley
Supt. Bradley ...... Simon Tait
Producer: Patrick Rayner
First broadcast on BBC Radio 4 in October 2011.