Main content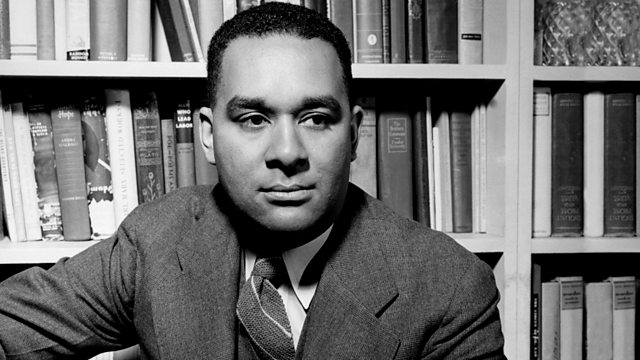 Dinner in the Village
Caryl Phillips explores how the writers CLR James and Richard Wright, both with white wives, fight public hostility and inner demons. Their women have to make difficult sacrifices.
Tensions between two famous bi-racial couples are made worse when the women challenge their men, immigration officials come knocking and husbands show that they are not to be trusted.
In 1940's Greenwich Village, Trinidadian activist and author, CLR James, introduces his friend the African American novelist, Richard Wright, to a young white Californian girl called Constance whom he met at a political lecture.
He becomes her mentor and he also asks Richard Wright's wife Ellen, (who is from a Polish background), to teach Constance how to be the kind of woman he needs.
Over the course of many dinners at one of the few restaurants that serve mixed race couples in New York's Greenwich Village, the four talk and discuss problems. Would Paris offer more freedom than hostile Manhattan? How should wives of writers better serve their husbands?
Is the problem for the women being wives of coloured men or is being the wives of writers? And how to work through rifts that are developing between them as friends.
We are left wondering how difficult it is to hold together any marriage - but those between powerful men and women who 'serve' them are particularly difficult, without factoring in the racial element.
This is a story about developing friendships and how the dynamics between a foursome can change. How hard it is to trust friends and then to forgive.
The play is recorded in New York where Caryl Phillips lives.
Caryl Phillips met and corresponded with these literary giants and their wives. It's a play that he has wanted to write for a long time.
Cast:
Richard Wright ...... Neil Dawson
CLR James ....... Andre Blake
Constance ........ Jennifer Van Dyck
Ellen ....... Lauren McCord
Gloria ..... Anne Bobby
Interviewer ...... Tom Datnow
FBI man ...... Moti Margolin
Waitress ...... Sydney Beveridge
Technical Production: Peregrine Andrews
Producer: Judith Kampfner
A Waters Company production for BBC Radio 4.