Main content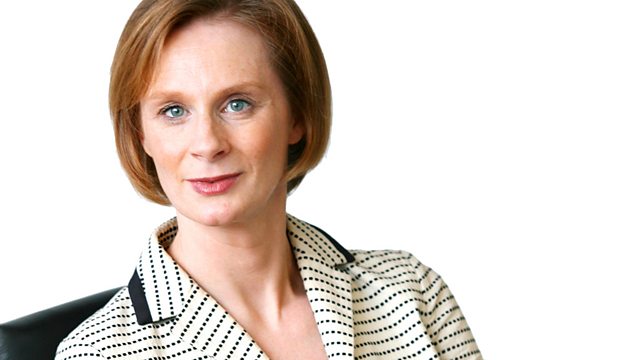 Nobel Prize for Literature, The Veil, Steve Fuller and Toby Litt, Grayson Perry
Presented by Anne McElvoy. With the 2011 Nobel Prize for Literature, the new play by Conor McPherson, Steve Fuller and Toby Litt on a post-human future, and artist Grayson Perry.
The Nobel Prize for Literature has just been announced and the winner is ..... Swedish poet Tomas Tranströmer. Anne McElvoy discusses Transtromer and his work.
Conor McPherson, is one of Ireland's most successful dramatists. From the haunting, elegiac The Weir in which drinkers trade ghost stories in a pub, to Shining City which revolves around the therapist-patient relationship, his plays are full of loss, lyrical confession and late-night binges. Now he jumps back in time in his new play The Veil - It's 1822, and Ireland is in an economic mess, with impoverished peasants facing the failure of their crops and unable to pay the rent to the Ascendancy landlords living in the "Big House".
With advances in gene therapy, artificial organ transplants and the like, the line between humanity and technology is becoming blurred. So much so that many experts are taking seriously the prospect of a post-human future.This has so alarmed sociology professor Steve Fuller that he has written a book called Humanity 2.0, in which he tries to defend the human race from what he refers to as a "pincer attack by biology and theology". We asked Steve to come to the Night Waves studio and state his case to novelist Toby Litt, who is actually looking forward to becoming a cyborg.
And Grayson Perry has created The Tomb of the Unknown Craftsman at the British Museum. Turning the more usual convention of an artist responding to the collections in the museum on its head he has taken his own works into the museum and looked at how the work of artists and craftsmen throughout world history respond to him.
That's Night Waves with Anne McElvoy, Conor McPherson, Grayson Perry, Steve Fuller, Toby Litt and the Nobel Prize for Literature tonight at 10.00 pm.