Main content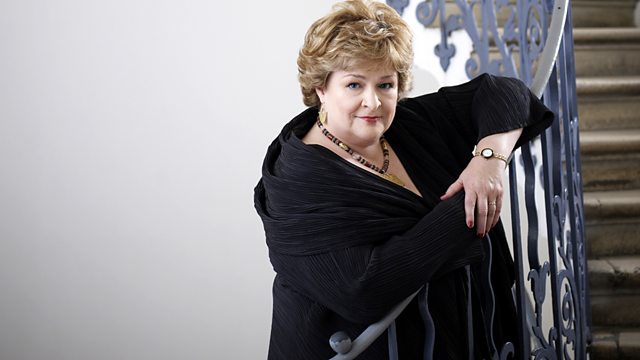 A concert in which Kirill Karabits conducts the Bournemouth Symphony Orchestra. Berlioz: Overture (Benvenuto Cellini). Mendelssohn: Violin Concerto (soloist - Renaud Capucon).
Live from The Lighthouse, Poole
Presented by Catherine Bott
For our first visit of the season to the Bournemouth Symphony Orchestra's home hall, Principal Conductor, Kirill Karabits conducts a programme that begins with an operatic overture by Berlioz and ends with Prokofiev's wartime symphonic masterpiece. Between them comes one of the most popular of all violin concertos in which orchestra and conductor are joined by the renowned French violinist Renaud Capuçon.
The popularity of the overture that Berlioz wrote for Benvenuto Cellini has outlasted that of the opera from which it is taken by a long way - it's one of his most characteristic scores, full of long lyrical melody and colourful orchestration. Mendelssohn's Violin Concerto is much loved, with its fiery opening and sparkling finale separated by the songful slow movement. Prokofiev's 5th Symphony, written during the 2nd World War, managed to make some subtle musical points whilst keeping the Soviet authorities happy - a masterful balancing act that produced one of the 20th-century's most powerful symphonies. Ukrainian-born Kirill Karabits has proved himself to be a fine conductor of colourful scores like these and his partnership with the outstanding French violinist Renaud Capuçon is bound to be an exciting one.
Berlioz: Overture - Benvenuto Cellini
Mendelssohn: Violin Concerto in E Minor
Renaud Capuçon (violin)
Bournemouth Symphony Orchestra
Kirill Karabits (conductor).
More episodes
Previous
You are at the first episode