Main content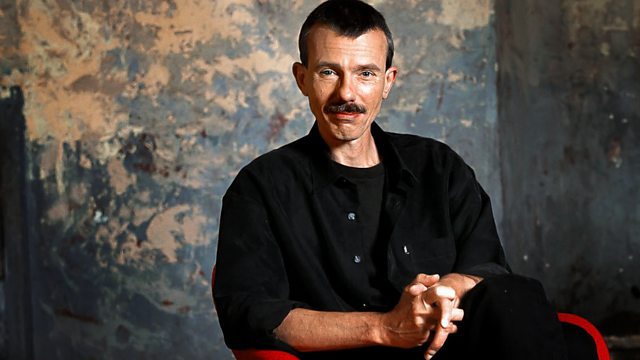 05/10/2011
Jonathan Swain presents Donizetti's Opera L'Elisir d'amore from the Royal Opera House.
Jonathan Swain presents Donizetti's Opera L'Elisir d'amore from the Royal Opera House
12:31 AM
Donizetti Gaetano (1797-1848)
L'Elisir d'Amore - opera in 2 acts
Aleksandra Kurzak (soprano) (Adina) Kishani Jayasinghe (soprano) (Gianetta) Stefano Secco (tenor) (Nemorino ) Ludovic Tezier (baritone) (Belcore) Paolo Gavaelli - (baritone) (Dulcamara),+ Royal Opera House Chorus, Royal Opera House Orchestra, Mikko Franc
2:37 AM
Brahms, Johannes (1833-1897)
4 Ballades for piano (Op.10)
Paul Lewis (piano)
2:59 AM
Schubert, Franz (1797-1828)
Symphony no. 5 (D.485) in B flat major
Royal Concertgebouw Orchestra, Leonard Bernstein (conductor)
3:30 AM
Telemann, Georg Philipp (1681-1767)
Sonata for recorder & basso continuo in D minor - from Essercizii Musici
Camerata Köln
3:39 AM
Kalliwoda, Johann Wenzel [1801-1866]
Morceau de salon for oboe and piano (Op.228)
Alexei Ogrintchouk (oboe) Cedric Tiberghien (piano)
3:49 AM
Papandopulo, Boris (1906-1991)
Trio Sonata
Zagreb Guitar Trio
4:02 AM
Bruckner, Anton (1824-1896)
Ave Maria; Christus factus est; Locus iste (motets)
The Sokkelund Choir, Morten Schuldt Jensen (conductor)
4:16 AM
Andriessen, Hendrik (1892-1981)
Variations and fugue on a theme by Kuhnau
Netherlands Radio Chamber Orchestra, David Porcelijn (conductor)
4:31 AM
Litolff, Henry [Charles] (1818-1891)
Scherzo - from the Concerto Symphonique No.4 (Op.102)
Arthur Ozolins (piano), Toronto Symphony, Mario Bernardi (conductor)
4:39 AM
Landström, Sven-David (b. 1942)
En ny himmel och en ny jord for a capella chorus
Chamber Choir AVE, Andraž Hauptman (conductor)
4:47 AM
Myslivecek, Josef (1737-1781)
String Quintet no.2 in E flat major
Netherlands Chamber Orchestra, Rudolf Werthen (conductor)
4:59 AM
Rossini, Gioachino (1792-1868)
William Tell - Overture
Danish Radio Concert Orchestra, Roman Zeilinger (conductor)
5:10 AM
Saint-Saëns, Camille (1835-1921)
Sonata for bassoon and piano in G (Op.168)
Jens-Christoph Lemke (bassoon), Mårten Landström (piano)
5:23 AM
Abel, Carl Friedrich (1723-1787)
Symphony in C major, Op.10/4
La Stagione, Frankfurt, Michael Schneider (conductor)
5:33 AM
Beethoven, Ludwig van (1770 -1827)
String Quartet in C minor (Op.18 No.4)
Pavel Haas Quartet
5:57 AM
Janáček, Leos (1854-1928)
Pohádka for cello and piano
Elizabeth Dolin (cello), Francine Kay (piano)
6:09 AM
Bach, Johann Sebastian (1685-1750)
Suite for Orchestra No.3 in D (BWV.1068)
Bergen Philharmonic Orchestra, Ivor Bolton (conductor).