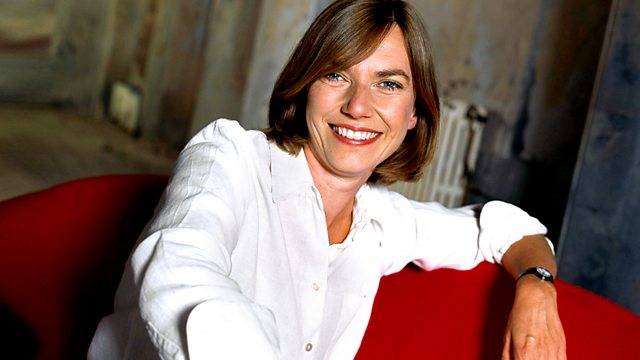 BBC National Orchestra and Chorus of Wales
Louise Fryer presents music from the closing concert from the orchestra's 2010-11 season at St. David's Hall, Cardiff, in June this year. Principal Conductor Thierry Fischer opens with Faure's elegant Pavane, heard here, as it was at the 1888 premiere, with added choral lines to a text by Count Robert de Montesquiou - who was a kind of French Oscar Wilde (the idea of using his words was suggested to Faure by his cousin, an influential society hostess, whose patronage was well worth having).
French violinist Olivier Charlier joins the orchestra for the violin concerto by Henri Dutilleux. Still composing today at the age of 94, Dutilleux's music reveals a strong link to the music of Debussy and Ravel. This concerto, "The tree of dreams" pushes out musical branches which multiply and renew the lyrical essence of the tree, in addition to reflecting a seasonal cycle.
The climax of the concert is Ravel's spectacular ballet score Daphnis and Chloe, written for Diaghilev's Ballets Russes - sensational and seductive, it is clothed in the finest colours, including a wordless chorus.
Also in today's programme, another ballet for Diaghilev, Poulenc's Les Biches, the most recent CD release from the BBC National Orchestra and Chorus of Wales. It's a parody of French fashionable society in a typically witty and brilliant suite of dances. Three include chorus, setting 17th century texts, but the underlying theme of sexual dynamics hasn't changed much in the intervening years.
We also turn the clock back 25 years through the BBC archives, to hear the BBC National Chorus of Wales just four years after they were founded. In concert at the 1987 Swansea Festival they join the orchestra for a cantata by Daniel Jones, an important figure in twentieth century Welsh music who deserves wider recognition. The conductor was Sir Charles Groves, a particular champion of Daniel Jones.
Last on