Main content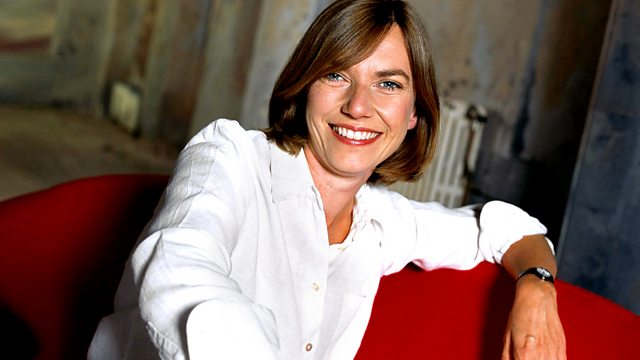 BBC National Orchestra and Chorus of Wales
1/5. Louise Fryer presents a series of programmes profiling the Chorus of the BBC National Orchestra of Wales, with performances of choral music by Britten and Beethoven.
Louise Fryer presents a week which profiles the BBC National Chorus of Wales and the BBC National Orchestra of Wales. We're joined, live in the studio, by Chorus Master, Adrian Partington, to discover how the chorus works, plus there's music from the orchestra's most recent concerts in North and mid Wales.
After five successful years at the helm, Thierry Fischer opens his final season with the orchestra as Principal Conductor. We hear their concert from St. David's Hall in Cardiff, which took place just three days ago. Thierry leads the BBC National Orchestra and Chorus of Wales in two profound and moving works. John Adams's "On the Transmigration of the Souls" is a direct and emotional response to the events of 9/11 - heard here ten years on. The work weaves music with recorded sounds, a litany of friends and relatives reading the names of their loved ones who perished in the twin towers, as well as the everyday noises of the city around them.
A cultural icon virtually from its premiere nearly 200 years ago, with its famous choral setting of Schiller's "Ode to Joy" (which also became an "ode to freedom" in 1989 when the Berlin Wall came down), Beethoven's Ninth Symphony is a journey from darkness to light, and a personal declaration that all humankind stand together as brothers.
Adrian Partington directs the BBC National Chorus of Wales alone in Britten's "Hymn to St. Cecilia", a notoriously challenging choral work dedicated to the patron saint of music who shares her name day with Britten's own birthday, 22nd November. Adrian joins us live in the studio this afternoon to talk about his work with the 100-strong chorus. We also hear them on CD for Florent Schmitt's extravagant setting of the Psalm 47, "O clap your hands, all ye people". The programme opens with a short piece by Debussy, his entry for the Prix de Rome competition at the Paris Conservatoire, "Le Printemps" (Spring). It's conducted by Richard Hickox, Principal Conductor of the BBC NOW from 2000 to 2006.