Main content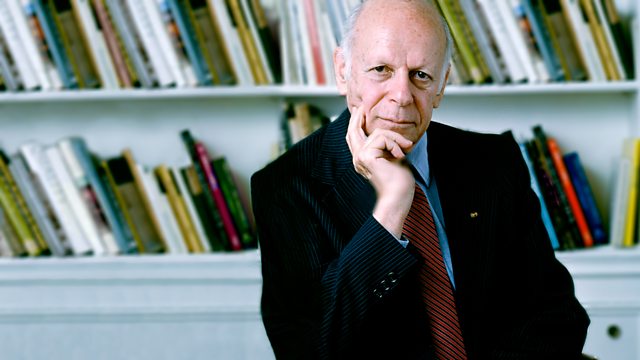 Donald Macleod explores the life and career of American composer and arts administrator William Schuman.
Donald Macleod introduces the life and career of composer William Schuman - one of the most influential American music and arts administrators of the 20th century.
No-one makes statues of arts administrators. They slip quietly into the background, unfussily bringing their glamorous peers - orchestras, conductors, composers, virtuosos - to the attention and adulation of the public.whilst simultaneously helping to teach and nurture the next generation of young musical stars.
They are, in short - vital. And William Schuman was unquestionably the greatest music administrator of the entire 20th century - a man who as President of New York's Juilliard School and the Lincoln Center, became perhaps the most influential musician in the whole of America: a whole nation's music-making in the palm of his hand.
Not bad for a largely self-taught composer, who'd once ran a jazz band called "Billy Schuman and his All-Stars", and peddled songs on Tin Pan Alley in the heyday of Gershwin and Irving Berlin. But William Schuman was no pen-pushing bureaucrat - he was also one of the most prolific and critically-acclaimed composers in America: his symphonies, concerti and chamber works ranked with those of his good friends and colleagues Aaron Copland and Leonard Bernstein.
Unlike this iconic duo, Schuman's legacy has rather fallen off the radar on this side of the Atlantic. This week, Donald Macleod reintroduces us to one of the most respected and important American musicians of the 20th century.
Monday's episode takes us through this future Juilliard School President's unlikely musical beginnings, selling pop songs in Manhattan in the early 1930s, with his friend, the future jazz legend Frank Loesser. Donald Macleod also introduces two of the young composer's first mature works - his Piano Concerto and 3rd Symphony - as well as the popular American Festival Overture.
More episodes
Previous
You are at the first episode