Main content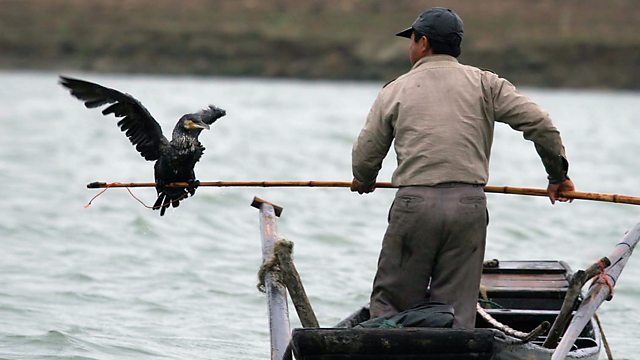 Wildlife cameraman John Aitchison travels to the Aleutian islands to film Humpback whales and Shearwaters in one of Nature's greatest feeding spectacles.
Wildlife cameraman John Aitchison often finds himself in isolated and even dangerous locations across the globe filming wildlife, and in this series he reflects on the uniqueness of human experience, the beauty of nature, the fragility of life and the connections which unite society and nature across the globe.
5/5 Shearwater Hurricane. Wildlife cameraman John Aitchison travelled with a team filming the BBC series Frozen Planet to the Aleutian islands, a chain of islands which stretches more than a thousand miles in the far west of Alaska. The Aleutians are famous for their strong fickle tides, for their fog and for their storms. The currents rushing between the islands pump nutrients between the Pacific and Bering Sea and where there are nutrients, there are plankton. Plankton are food for krill, and krill are food for Humpback whales. But its not only whales that gather here, so too do herring, and the herring attract birds; Short-tailed shearwaters which fly thousands of miles here from the south of Australia to feed on the herring. These waters are transformed into the scene of an extraordinary banquet; and one of Nature's greatest feeding spectacles.
Producer Sarah Blunt.
More episodes
Next
You are at the last episode
Featured in...
From city to nature - absorb the ideas, sounds and memories in this radio collection.