Main content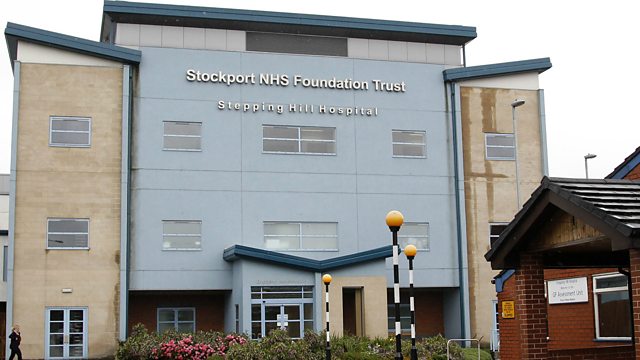 Stepping Hill Hospital
After bags of saline were allegedly contaminated with insulin, Linda Pressly asks if anyone will ever be brought to justice for the deaths at Stepping Hill Hospital in Stockport.
After charges against the polices main suspect, Rebecca Leighton, were discontinued police now have an uphill struggle to find out who contaminated bags of saline at Stepping Hill hospital in Stockport. Police are currently investigating three deaths and four other cases all of whom are thought to have been given the saline contaminated with insulin.
Linda Pressly asks whether anyone will ever be convicted of murder in this case and the obstacles that stand in the way of the police in gathering enough evidence to make the link between the deaths and the saline.
Last on
Broadcast

Featured in...
Investigating developments within the NHS and wider healthcare system.