Main content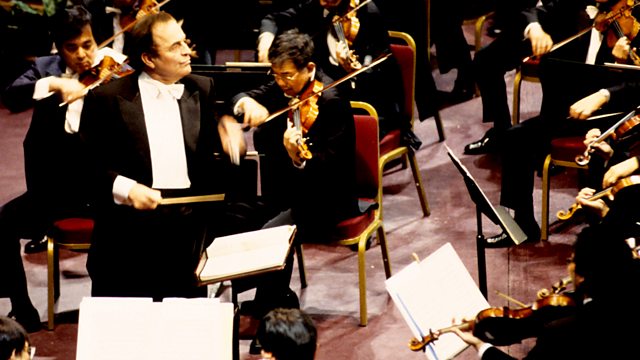 Berlioz - La damnation de Faust
Charles Dutoit conducts the Netherland Radio Philharmonic in Berlioz's La damnation de Faust - inspired by the composer's reading of Goethe's Faust.
Opera Matinee this week features a work which defies categorization: part opera and part oratorio, it was inspired by the composer's reading of a translation of Goethe's Faust. As Berlioz recalled in his memoirs: "This marvellous book fascinated me from the first...I could not put it down. I read it incessantly, at meals, in the theatre, in the street."
Berlioz: La Damnation de Faust
Doctor Faust ..... Gregory Kunde, tenor
Mephistopheles ..... Sir Willard White, bass-baritone
Marguerite ..... Ruxandra Donose, mezzo-soprano
Brander ..... Henk van Heijnsbergern, bass
Netherlands Radio Chorus
Netherlands National Children's Chorus
Netherlands Radio Philharmonic Orchestra
Charles Dutoit, conductor.