Main content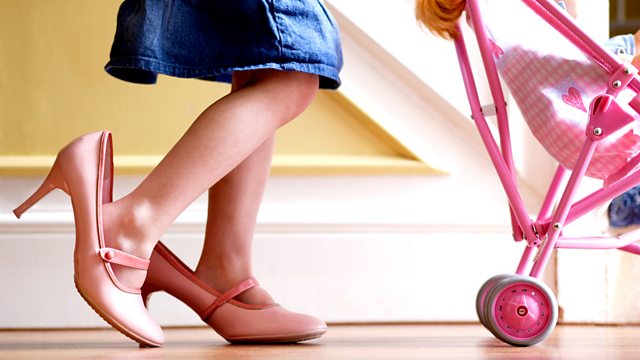 Is fashion bad for chilren; Kanya King; sex the continental way
Jane Garvey asks if fashion is bad for children; Kanya King; women in business; sex across the Channel - do they do it differently?
Children's fashion is big business. Any designer worth their salt now has a kid's line, not to mention the high street, supermarket and catalogues. A recent Unicef report found fears of 'brand bullying" in the UK, and a letter this weekend signed by over 200 experts warns that children suffer from a diet of 'too much, too soon' and calls for a ban on all forms of marketing directed at the under sevens. So is fashion bad for children? Jane discusses. Kanya King founded the MOBO - music of black origin - awards in 1996. Inspired from an early age by urban music, Kanya re-mortgaged her house to get the first awards off the ground. Ahead of the 16th ceremony next week, she joins Jane in the studio to talk about her career, the successes and controversies surrounding the awards and the place of black music in Britain today. The latest in our women in business series. And sex across the Channel - the French writer Sophie Fontanel has been vilified in her home country for announcing that she has given up sex. What would have been the reaction if a writer had said this in the UK? How different are French and British women in the way that they view sex? Jane is joined by Sophie Fontanel, and the French commentator Agnes Poirier.
Last on
Chapters
Is fashion bad for kids?

Dr Jane Pilcher from Leicester University and Rachel Aston of the Mothers Union discuss.

Duration: 10:06

Kanya King

The founder of the MOBO awards talks to Jane about her career.

Duration: 11:35

WiB: Tanya Ewing

We catch up with businesswoman Tanya and her mentor Nora Senior.

Duration: 12:05

Sex across the channel

Writer Sophie Fontanel and journalist Agnes Poirier discuss French and British attitudes to celibacy.

Duration: 08:02

Broadcast
Podcast
Women's voices and women's lives - topical conversations to inform, challenge and inspire.