Main content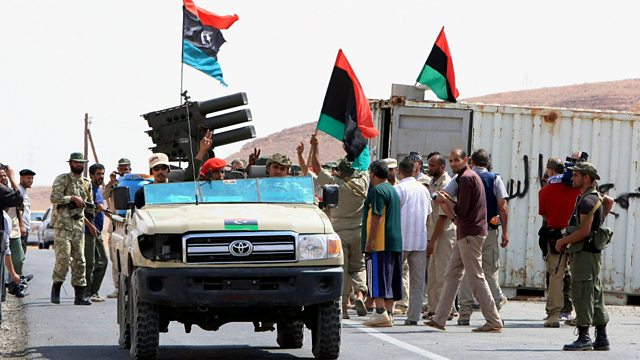 Libya's Islamic Capitalists
With Colonel Gaddafi gone, Hugh Miles asks if Libya could transform itself into an Islamic capitalist model for the entire Middle East.
Under Colonel Gaddafi, Libya was subject to the dictator's so-called Third Universal Theory. Hugh Miles asks what sort of ideology is likely to dominate in post-Gaddafi Libya.
Western media have been keeping a close eye on Libya's governing National Transitional Council, and there have been warnings about splits between Islamists and secularists, and about Libya's tribal society. But, as Hugh Miles discovers, amongst Libya's new ruling class there is broad consensus about support for one ideology: capitalism.
Gaddafi's idiosyncratic economic and political philosophy fused elements of socialism and Islam. The suppression of free markets was at times taken to bizarre extremes with, at one point, the banning of the entire retail sector. Support for capitalism is perhaps a reaction to the years in which entrepreneurship was suppressed.
Hugh Miles looks at the background of the new rulers and asks how Libyan Islamic capitalism might work.
Last on

Broadcasts