Main content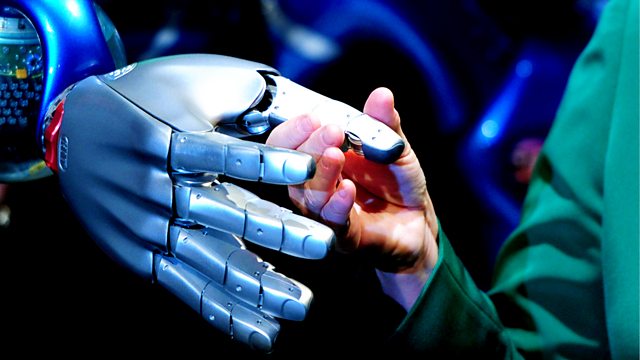 With the huge advances in robotics, scientists are focusing on the interaction between humans and robots. Jon Stewart explores scientists' approach to humanising robots.
In the first of a two-part series, Robots that Care, Jon Stewart charts the advances in robotics that are increasingly leading to direct one-to-one contact between humans and robots. Stewart visits robotocists and their collaborators in the USA and UK and asks how the robots will be used in the future. He examines the way cinema has shaped our ideas of robots and investigates the gulf between our expectations of what robots can do and the reality.
A fundamental question that scientists are posing is how we should consider the robots who, in the near future, will live alongside us in our homes. Should they be considered slaves, pets or friends? And Jon Stewart explores how the ideas of Isaac Asimov, that firstly robots should do no harm, have evolved over the decades.
Producer: Colin Grant.
More episodes
Previous
You are at the first episode