Main content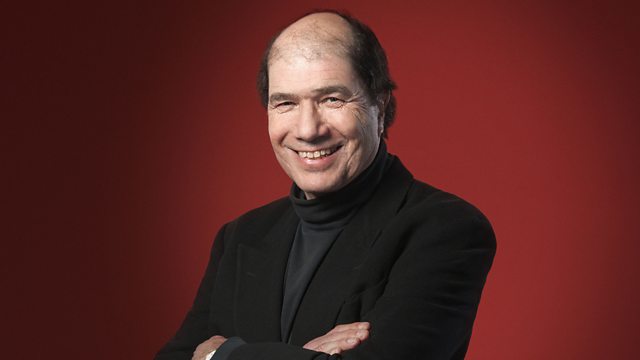 Simon Mawer
Michael Berkeley's guest is novelist Simon Mawer. His choices includes music from Hildegard of Bingen, Mozart, Beethoven, Antheil, Janacke, Vitezslava Kapralova and Leo Ferre.
Michael Berkeley's guest this week is the novelist Simon Mawer, whose most recent novel, 'The Glass Room, was shortlisted for the 2009 Booker Prize. Born into a military family, he spent part of his childhood moving around the Mediterranean, and has lived in Italy for three decades. He began his career as a biology teacher before turning to full-time writing, and two of his books, including the 1997 novel 'Mendel's Dwarf', reveal an intense interest in genetics. 'The Gospel of Judas' has a Middle Eastern setting; 'Swimming to Ithaca' (2006) was inspired by his childhood experiences in Cyprus during the EOKA period, and 'The Fall' (2003) sprang from his own experiences as a rock climber. 'The Glass Room', inspired by an iconic 1920s house, returns to the central European setting of Brno, where Mendel also did his ground-breaking research.
Simon Mawer's music choices begin with a piece by Hildegard of Bingen, an exemplar of medieval faith expressed through music. They continue with an extract from Mozart's Mass in C minor, K427, which represents faith turned into art suitable for the concert hall. Beethoven's Piano Sonata in C minor, Op.111 is for Simon Mawer the most remarkable piece of abstract art, while George Antheil's Ballet mecanique stands for one of the most significant artistic movements of the 20th century - Dadaism. His remaining choices are connected with place - works by Janacek and Vitezslava Kapralova, the young Czech female composer who died tragically young in 1940, remind him of Brno; Leo Ferre's song 'Paname' is about the 'real' Paris that the tourists don't see; while Duke Ellington's Mood Indigo, created in new Orleans, was transported to Paris by Sidney Bechet.