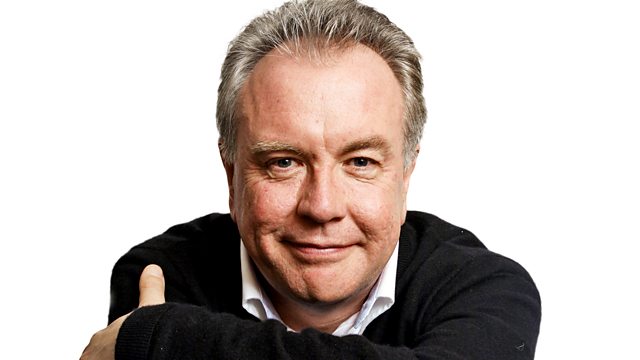 Burhanuddin Rabbani, Kurt Sanderling, Arthur Evans and Walter Bonatti
Matthew Bannister on former Afghan president Burhanuddin Rabbani, conductor Kurt Sanderling, gay rights activist Arthur Evans and mountaineer Walter Bonatti.
Matthew Bannister on
The former Afghan president Burhannudin Rabbani, assassinated as he was leading attempts to start peace talks with the Taliban.
The conductor Kurt Sanderling, who fled from the Nazis to the Soviet Union and was renowned for his interpretations of Shostakovitch. We hear from his son, Thomas, also a well known conductor.
The gay rights activist Arthur Evans who led non violent protests against discrimination in 1970s New York.
The Italian mountaineer Walter Bonatti, who was falsely accused of trying to sabotage the first successful ascent of the world's second highest mountain, K2
And the banjo player Wade Mainer who was 104 when he died - a last surviving link to the heyday of hillbilly music on 1930s American radio.
Chapters
BURHANUDDIN RABBANI

The former Afghan president Burhannudin Rabbani, assassinated as he was leading attempts to start peace talks with the Taliban.

Duration: 08:30

KURT SANDERLING

The conductor Kurt Sanderling, who fled from the Nazis to the Soviet Union and was renowned for his interpretations of Shostakovitch. We hear from his son, Thomas.

Duration: 15:04

ARTHUR EVANS

The gay rights activist Arthur Evans who led non violent protests against discrimination in 1970s New York.

Duration: 19:21

WALTER BONATTI

The Italian mountaineer Walter Bonatti, who was falsely accused of trying to sabotage the first successful ascent of the world's second highest mountain, K2.

Duration: 25:04

WADE MAINER

The banjo player Wade Mainer who was 104 when he died - a last surviving link to the heyday of hillbilly music on 1930s American radio.

Duration: 27:38