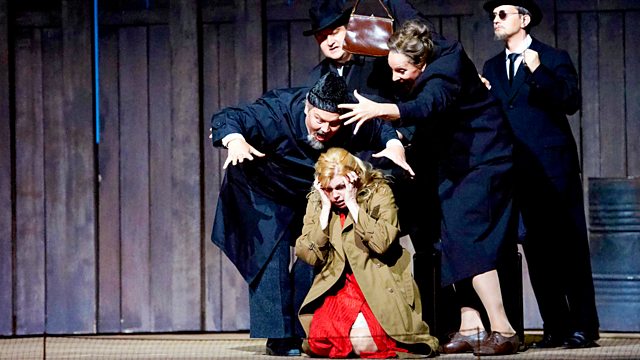 Janacek - Katya Kabanova
Ask any soprano for the most truthful portraits of women in opera, and somewhere near the top of their list will be Janacek's Katya Kabanova. Janacek doesn't seem to have been able to empathise with his own wife, but he had no problem doing so with his operatic heroines - and Katya, perhaps, most of all. A carefree young woman trapped in an oppressive society, and in a marriage with a decent man but a sadistic, domineering mother-in-law, Katya finds her own needs and feelings stifled at every turn. Can she find happiness?
Based on a nineteenth-century Russian play, Katya Kabanova is broadcast in conjunction with the Radio 4 focus this week on the twentieth-century Russian novel 'Life and Fate'. This new Vienna State Opera production starts in a small nineteenth-century Russian village, but ends in 'Little Odessa' - the Russian enclave of New York City, after the Second World War.
So what more appropriate way to follow Janacek's masterpiece than with the world-famous symphony written across the Atlantic by his older compatriot Dvorak.
Janacek: Katya Kabanova
Katya ..... Janice Watson (soprano)
Kabanicha ..... Deborah Polaski (contralto)
Tichon, her son ..... Marian Talaba (tenor)
Dikoj ..... Wolfgang Bankl (bass)
Boris, Dikoj's nephew ..... Klaus Florian Vogt (tenor)
Varvara ..... Stephanie Houtzeel (mezzo-soprano)
Vanya Kudrjas ..... Norbert Ernst (tenor)
Kuligin ..... Marcus Pelz (baritone)
Feklusa ..... Donna Ellen (mezzo-soprano)
Glasa ..... Juliette Mars (mezzo-soprano)
Vienna State Opera Chorus and Orchestra
Franz Welser-Möst (conductor)
Last on