Main content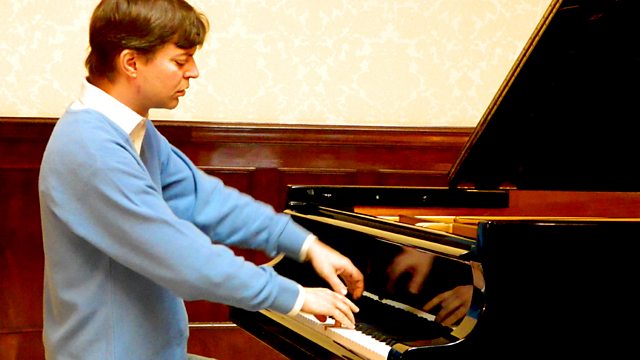 Till Fellner
Live from London's Wigmore Hall, Viennese pianist Till Fellner plays a sonata in C Major by Haydn, Schumann's 'Scenes fom Childhood' and two of Liszt's Petrarch Sonnets.
The Vienna-born pianist Till Fellner has made a considerable reputation playing music from the Austro-German tradition and in this live concert from London's Wigmore Hall he begins with one of Haydn's finest and wittiest sonatas. Schumann's 'Scenes from Childhood' contain some of the little pieces that many a young pianist has tackled - but the complete set manages to be both sparkling and touching. Finally in this, his bicentennial year, the music of Liszt. The Petrarch Sonnets form part of his so-called 'Year of Pilgrimage' to Italy, when he was deeply moved by the writings of the great 14th-century poet. Liszt repsonds with music of great passion and tenderness.
Presented by Louise Fryer
Till Fellner (piano)
Haydn: Piano Sonata in C major Hob.XVI:50
Schumann: Kinderszenen Op. 15
Liszt: Petrarch Sonnets Nos. 104 and 123 (from Années de Pèlerinage: Deuxième Année: Italie ).
Music Played
Live from Wigmore Hall - Till Fellner