Main content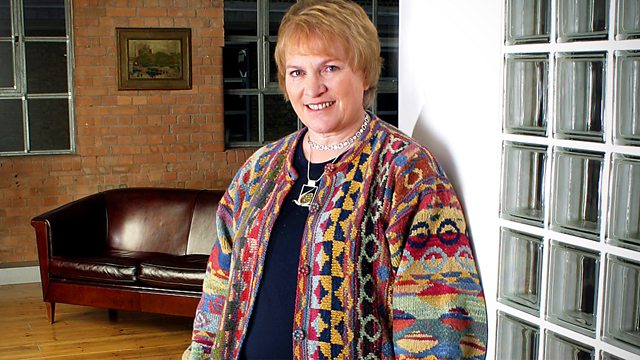 21/09/2011
Libby Purves is joined by Dan Brodsky-Chenfeld, Imran Khan, Freer Spreckley and Virginia Ironside.
This week Libby Purves is joined by Dan Brodsky-Chenfeld, Imran Khan, Freer Spreckley and Virginia Ironside.
Dan Brodsky-Chenfeld is a seven times World Champion in the sport of skydiving. He did this despite surviving a plane crash that killed sixteen of the twenty-two people on board, including a close friend and teammate, which left him seriously injured. He now runs Skydive Perris in Southern California, one of the largest skydiving centres in the world. His book 'Above All Else' is published by Skyhorse Publishing.
Imran Khan is the former international cricketer who is now the chairman of the political party, Pakistan Tehreek-e-Insaf. A renowned fast bowler, he made his Test Match debut for Pakistan in 1971 and as Captain lead them to their first ever Test series win in India. Born only five years after Pakistan was created in 1947, his book 'Pakistan: A Personal History' draws on the experiences of his family and his wide travels within his homeland. 'Pakistan: A Personal History' is published by Bantam Press.
As a child, Freer Spreckley was a pupil at Summerhill, a progressive school in Suffolk. Founded by legendary educator AS Neill in 1921, celebrating its 90th anniversary this year, it is notable for the fact that it does not require any of its pupils to attend lessons. Freer was a real wild child who came out of Summerhill unable to read of write, travelled the world becoming a hippy but has gone on to become successful in many social enterprise projects. He appears in the book 'After Summerhill: What happened to the pupils of Britain's most radical school?' by Hussein Lucas, published by Herbert Adler.
Virginia Ironside is a writer and columnist. After starting her career as a journalist, she decided to apply for the job of agony aunt at Woman magazine. She stayed there for ten years, going on to work as problem page editor for the Sunday Mirror and Today. She currently writes the Dilemmas column for the Independent every Monday, and a monthly column for the Oldie and has just started a new career as a performer, touring the UK with the 'Virginia Monologues', which examine life, death and grand-mother-hood.
Producer: Chris Paling.