Main content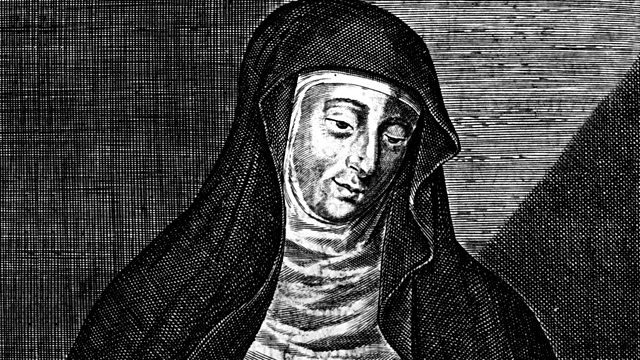 Singer and broadcaster Cerys Matthews tells Matthew Parris why she thinks 12th-century nun Hildegard von Bingen qualifies as a great life. From September 2011.
When the singer Cerys Matthews first played the music of the 12th century nun, Hildegard von Bingen, on her BBC 6 music show, she said she felt she could hear the tumble weed rolling through the listeners' houses. Matthew unravels Cerys's admiration for the woman who was given by her parents as a 'tithe' to the church at the age of eight and who became one of the most influential people of her time. She wrote about the visions that she experienced from the age of three, later deemed to have been migraines, but was a true polymath, writing liturgical texts, songs, botanical studies and morality plays. Despite her religious devotion, she was no demure subject. Her influence was widespread and she even had the ear of the Pope. Beatified but never officially canonized, Matthew, Cerys and guest expert (tbc) celebrate the life of the woman who was nonetheless known to millions as Saint Hildegard von Bingen
Producer: Sarah Langan.
Last on
Broadcasts